Dear Readers,
The last fortnight has shined a light on just how wonderful our community is and the people in it are remarkable. As you will see in this edition, we have some wonderful stories on what our residents and community groups have been doing to help support various charities. We have Relaxing Rainbows helping our children, Bribie Island Bowls club Kokoda Challenge, Red Rose Foundation fighting domestic abuse, Simone Laurens who is shaving her hair off for The World's Greatest Shave, Jessica Evans who is swimming around the entire Island for the RUOK foundation, The Community Plant Nursery who have donated a $15,000 check to Camp Quality, and many more. All I can say is how proud we should all be that this is OUR community, OUR home.
We are also proud to be YOUR community magazine and these stories are what inspires us to do the very best we can to bring you a quality, interesting magazine. I personally would like to say a massive thank you to all the wonderful emails we have received over time, letting us know what our readers love about the magazine and how important it is to them. They absolutely make our day and make us strive to bring out a great publication each time. Also, this edition's front cover is the photo that will be on our office windows, making it a lot easier for you to find us!
I hope you all have a wonderful day.
Until next time.
Take care, Stay safe,
-Cherrie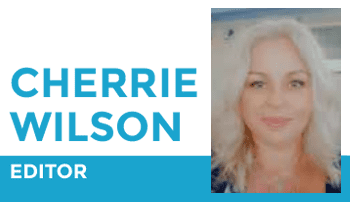 editor.thebribieislander@gmail.com
thebribieislander
www.thebribieislander.com.au
Shop 9/ 9 Toorbul St, Bongaree. PO Box 1160, Bongaree, Bribie Island
Issue 134 OUT NOW. Get all your community news and information. Bribie Islands only community gloss magazine NOW EVERY TWO WEEKS! – Articles on...
FAMILY ACTIVITIES & EVENTS
Learn more stories and events happening in Bribie Island..