In recent editions of The Bribie Islander Magazine, we have covered the growth of organic wines which although looks impressive only comes from a very small base. There is another segment that is also continuing to grow but has been around since the making of wine began and that is low alcohol wines and no-alcohol wines.
Because of our warmer climate here in Australia and all the Southern Continents, the grapes always ripen with a higher sugar content which ferments to a higher alcohol content as each gram of sugar converts to 1% of alcohol depending on how sweet or dry the winemaker wants the wine to be. This has led to red wines having an alcohol content of between 13% and 15% and white wines around 12% to 13%. If the vines produce high-quality grapes the resulting wines usually have strong aromas, big flavours and tend to cellar for a long time, the downside is that each bottle represents 8 standard glasses which is also not good for your health.
When I say since time began in Europe most of the wines have always been made with lower alcohol of around 10%-12% due to cooler climates and when The New World wines became popular this encouraged many of them to get around the lower alcohol content by adding an amount of grape sugar before adding yeast which then increased the alcohol in the wine, this is called Chaptalizing something which is illegal here in Australia, although over the years several winemakers have been caught cheating. With the trend to lighter alcohol wines, all they have to do is go back to how they made wines for thousands of years.
There have been several attempts to produce alcohol-free wines especially in the supermarkets, Ariel and Eden Vale are a couple, but I must be honest I have found them very sweet almost like drinking grape juice and the problem is that alcohol not only preserves wine it also enhances the aromas and flavours so when you reduce the alcohol a lot of the good things also disappear. However, because of health concerns, globally many winemakers are introducing lighter wines and also many of the new grape varieties from the cooler climates seem to cope better with this trend than our traditional varieties. Wines made from Vermentino, Viognier, Pinot Grigio and the Rose style all cope with lower alcohol better than the Cabernet Sauvignon grapes and Shiraz grapes.
Several New Zealand producers Giesen, Villa Maria, and Wither Hills produce lighter Sauvignon Blancs and are being backed by a 15million dollar government grant, the group have developed winemaking techniques that allow them to produce wines that are still full of flavour but naturally lower in alcohol, around 9%.
Here in Australia Casella who makes the Yellow Tail label, has released a Pinot Grigio, Sauvignon Blanc, Chardonnay and Rose to the U.K. market all at 8.5% alcohol, perhaps if successful we shall see them here one day.
Australian winemaking giant McGuigan Wines have just released through the Liquorland, First Choice outlets and Independent retailers an alcohol-free range called simply ZERO, in the varieties Sauvignon Blanc, Chardonnay, Rose, a Sparkling wine and a Shiraz using spinning cone technology, a method they claim to be the only winery with this in Australia and has been two years in the making. The Zero Sauvignon Blanc claims to have rich gooseberry and citrus aromas with a subtle grassy aroma. It is medium-bodied with notes of passionfruit and lime which one would expect to find on many Australian Sauvignon Blanc labels of this variety and it should be drunk very cold even with a couple of ice blocks, I found this wine worth a second visit.
The Rose doesn't tell what grape varieties are in this wine but the label informs us that there are bright lifted aromas of delicate red fruits complimented with hints of rose petals. The palate is generous with flavours of strawberries and pink grapefruit leading to a crisp and refreshing finish. I thought for a non-alcoholic wine this was actually pretty good and certainly, on a warm evening, it was very refreshing and lived up to the back label description, again serve icy cold.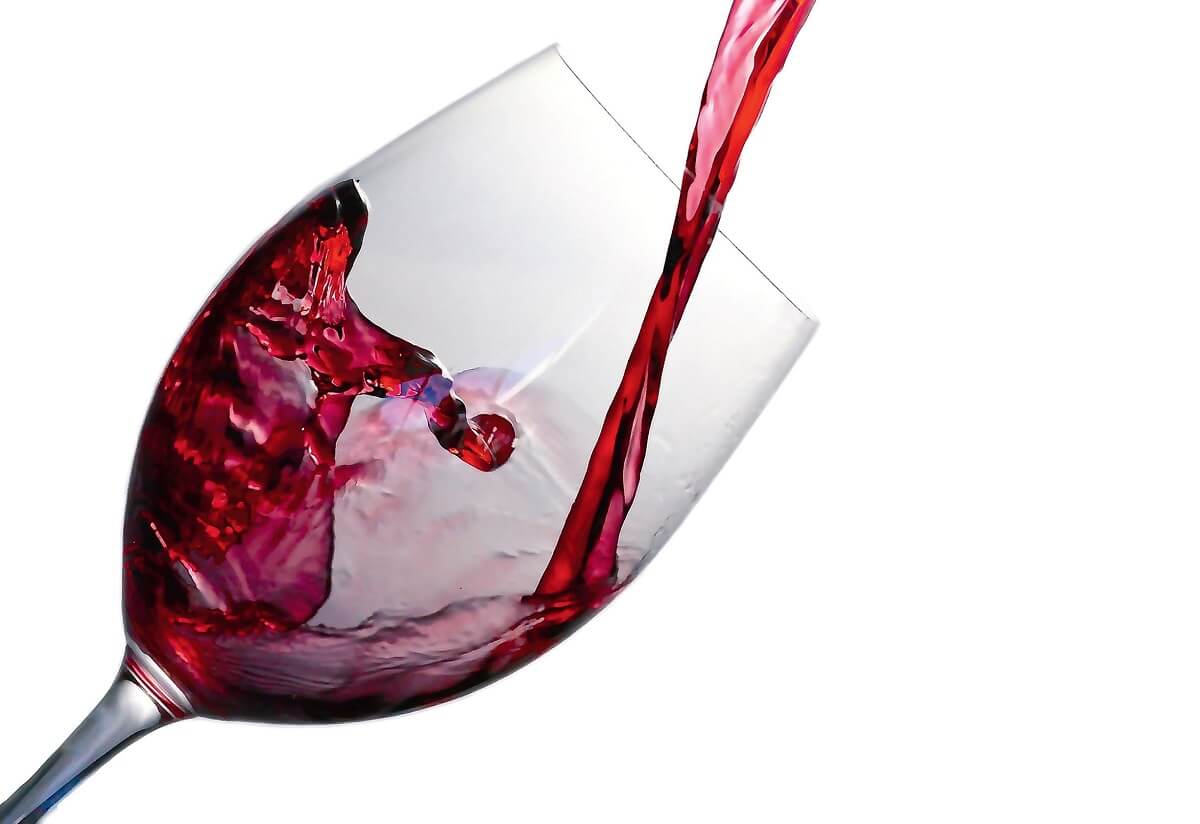 Again the sparkling wine didn't mention the grape varieties but described the wine being refreshing featuring crisp pear and green apples, lively bubbles and an attractive crisp finish. Again serve icy cold and you will certainly enjoy this wine.
Unfortunately at this stage, the Liquorland outlets on the Island don't seem to have found room for the Shiraz but perhaps by the time this article is out they may be stocking it. I found a bottle of the Shiraz at First Choice Morayfield and after being quite impressed with the plummy aromas felt let down with the flavour which seemed to me very disappointing however it may be worth trying if you are looking for a healthy alternative.
I was also impressed that the wine is bottled in premium wine bottles which lead me to think McGuigan is going to pursue this market and at this moment are at the forefront of an exciting new development in wine production.
Whilst these wines certainly don't have the punch of the alcoholic varieties they are certainly a massive step up from the supermarket wines, if you enjoy a wine or two with dinner it is certainly worth checking out and you can drive home without any problems, they are specialled at around $10 and normally retail at $12.
I mentioned several issues ago that the bushfires could have an impact on the grapes with smoke taint and if you enjoy wines from The Adelaide Hills where more than 60 wineries have been affected, Victoria and The Hunter Valley in N.S.W. where Tyrell's have up to 80% of their vines affected you should buy up now. Higher prices are forecast but this may open the doors for imported wines, we shall see, The U.S.A. has forecast a massive oversupply of grapes this vintage, leading to cheaper wines which will affect our exports over there and as I mentioned last issue several Australian companies especially Treasury Estate are certainly having a tough time over there.
Cheers Philip Arlidge [email protected]
Other Articles