Dear Readers,
Happy Mother's day to all you wonderful women out there who deserve to be spoilt for the day! Whether we have a strong relationship with our mother, only communicate on such occasions, or have sadly lost our mother, Mother's Day can be so different and mean such a different thing from person to person. What Mother's Day means to each of us is so very personal and for every mother and child, out there, Mother's Day means something unique to us. Mother's Day can take on a completely different meaning and is in fact a celebration of their life or a reminder of who they were. I treasure Mother's Day, I appreciate my mother so very much and I am honoured to be the mother to my 3 children who surprise and fascinate me every day!
There is a beautiful story about a foster mum and The Pyjama Angels in this edition which shows the depth of love these foster parents have for children. I certainly take my hat off to them, they really are unsung heroes.
We also have a lot of community news for you to catch up on, there is a lot that has been happening around the place lately! We would also like to extend our welcome to our new advertisers and say thank you very much to our existing ones, I cannot ask enough to support our local businesses as I am sure you would miss them if they were gone.
I hope you have all made the most of our long weekends, maybe caught up with family and friends you haven't seen in a while. Whatever it is you chose to do, I hope it was enjoyable!
Until next time, Take care, Stay safe,
-Cherrie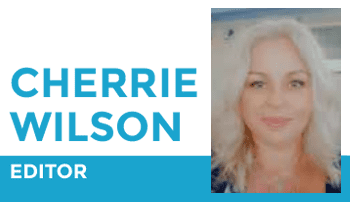 editor.thebribieislander@gmail.com
thebribieislander
www.thebribieislander.com.au
Shop 9/ 9 Toorbul St, Bongaree. PO Box 1160, Bongaree, Bribie Island
Learn more stories and events happening in Bribie Island…