With Mother's Day around the corner, I have been thinking about my mum and how different her style of parenting was to mine. As the generations change, so does parenting. My mother is an absolutely beautiful human being who is a great role model to me and my siblings. I couldn't have been blessed with a better one.
Unfortunately for my kids, I am not the sensible and always responsible parent that my mum is. I have a very mischievous streak and a sense of humour that my poor kids had to suffer through and still do. I believe payback can be a wonderful thing and after the public tantrums they performed, I think it is only fair that I get to embarrass them at times! All in good fun of course.
After my divorce from their father, it was just the 3 kids and me. As a single mother, I found it could be very hard to make the ends meet, be the hands-on mum that my children deserved as I had to work 3 jobs to support them, but I can say, we faced everything with a sense of humour and a will to prevail.
I wish I could have given them more, spent more time with them as babies, attended more school events etc. But I also have realized as they grow older and tackle life themselves, that no one can be a perfect mother, all you can do is love, support and stand by them throughout life and that is what truly counts.
So, to all the mothers out there that are beating themselves up over what you haven't been able to do as a mother, focus on what you are doing, your kids will love you regardless. There is no instruction manual on how to parent your child, (how much easier would that be) it is all a learning curve and just when you think you have it down pat, the game changes! It certainly keeps you on your toes!
Happy Mother's Day to you all, I hope you have a wonderful day!
Lest we Forget,
Anyway, until next time, Take care, Stay safe,
-Cherrie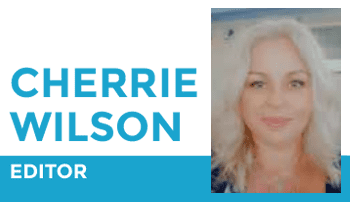 [email protected]
thebribieislander
www.thebribieislander.com.au
Shop 9/ 9 Toorbul St, Bongaree. PO Box 1160, Bongaree, Bribie Island
Learn more stories and events happening in Bribie Island…