I would like to address what has been going on, in our "Letters to the Ed" page. Just to reiterate, as the role of editor in this magazine, I do not believe I should have an opinion on anything political, religious or cultural and I am only a vessel to allow you, our readers to voice yours. However, there have been letters written that have, for better words, left a foul taste in my mouth, that I have allowed to go to print strictly to stay true to form and remain unbiased. I would like to make it very well known that these are NOT my or my staff's views and we are as always, staying clear of judgement.
In saying this, I must point out the vandalism that has occurred on the Island is disgusting and the small number of people doing these types of things must be held accountable for their actions. Everyone is entitled to a point of view, but under no circumstances is anyone entitled to use violence or threats and intimidation against people who are only doing their job, leaving them fearful to turn up to work.
We are a better community than this and it pains me to write this, but I implore you all to treat everyone like you would like to be treated, regardless of your views and opinions, as that is what will keep our Community strong, not divided. We are coming up fast to Christmas, let us all unite and celebrate the love for our fellow man, not breed hatred.
On that note, I hope you all have a wonderful fortnight, stop and smell the roses as they say and enjoy the stunning environment we are all so lucky to live in.
Anyway, until next time, Take care, Stay safe,
-Cherrie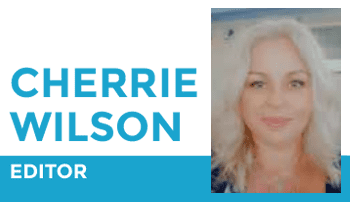 [email protected]
thebribieislander
www.thebribieislander.com.au
Shop 9/ 9 Toorbul St, Bongaree. PO Box 1160, Bongaree, Bribie Island
Issue 153 OUT NOW. Get all your community news and information. Bribie Islands only community gloss magazine NOW EVERY TWO WEEKS! – Articles on...
Learn more stories and events happening in Bribie Island…