Welcome to Spring, FINALLY!!! I love the warmer months, there are so many positives about them! BBQ's with friends, watching the sunset on a balmy evening and fewer clothes to wash!!! Speaking of fewer clothes to wash, I was sent an email which I have included in the letters to the editor which I was accused of blatant sexualisation and distasteful and inappropriate front covers. Which I assure you was a complete shock and made me think.
As a mother of 2 daughters and a son, I have taken great care in instilling respect, manners, self-confidence and self-belief. There comes a time that everyone must take responsibility for their own behaviour.
I think we are sitting on a very fine line of finding EVERYTHING politically incorrect, we are in danger of making our children second guess every decision they make due to being worried about what people may think, as it is commonplace now for people to push their opinions on everyone about anything and becoming abusive or disparaging if they don't agree.
If a little girl in a sundress cuddling a dog is deemed as distasteful and inappropriate and a pair of young woman's bare legs is blatant sexualisation, I worry for what our future generations will have to comply with just in case someone is offended.
I have raised my daughters and son in a world where women are recognized, where we can work, where we have a voice, can lead and have an impact. I want to teach my kids that all their dreams and aspirations are within reach, not just women's, but men's also. Both need equal recognition, not just women. That they can accomplish anything they put their mind to. I have taught them how important it is to not only take care of themselves but their community as well. I want to raise strong, independent and self-confident young adults, that can think for themselves know the difference between right and wrong and live by that. Surely common sense will prevail?
Anyway, until next time, Take care, Stay safe,
-Cherrie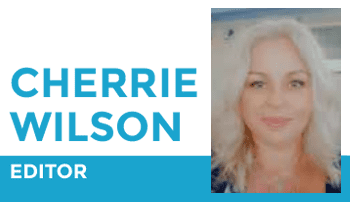 editor.thebribieislander@gmail.com
thebribieislander
www.thebribieislander.com.au
Shop 9/ 9 Toorbul St, Bongaree. PO Box 1160, Bongaree, Bribie Island
Issue 148 OUT NOW. Get all your community news and information. Bribie Islands only community gloss magazine NOW EVERY TWO WEEKS! – Articles on...
Learn more stories and events happening in Bribie Island…