Tags: Matthew Flinders Art Gallery. Bribie Island. Moreton Bay. Brisbane. Artists
Meet the 2019 MFAP Judges Meet the 2019 Matthew Flinders Art Prize Judges at the Bribie Island Community Arts Centre this morning Friday 19 July. Hear Lyne Marshall and Michael Brennan in their Question & Answer session at 10 am – 11 am in the boardroom. Fresh from yesterday's judging and choosing who's up for the prizes, Lyne and Michael will be talking about entering and judging art competitions. Prize winners will be announced by the judges tonight at the MFAP 2019 Opening Event.
All entrants will be waiting with bated breath. After you've met the judges and plied them with your queries, do enjoy a cuppa at our new Cafe 191 on the deck. It is always interesting to see what art/photography/ sculpture each year's MFAP judges deem the choicest. Let's have a look at their credentials for the task. Lyne Marshall is a painter, printmaker, sculptor, and author.
At 46 she completed a Bachelor of Arts in Visual Arts. She has had over 40 solo exhibitions, written and illustrated four books on the creative process and travels extensively in order to translate her encounters into artworks. Michael Brennan, Noosa Regional Gallery director since 2018, has held roles as Artistic Director and Senior Curator at La Trobe University Museum of Art, Programming Manager at Footscray Community Art Centre and has co-founded artist-run initiatives Trocadero Art Space and Shifted. Michael holds a Master of Fine Art and Master of Art Curatorship.
Originally trained as a painter, he has exhibited nationally and been a finalist in major art prizes such as the Brett Whitely Travelling Art Scholarship. In addition to their Friday Q&A session, Michael and Lyne will conduct a floor talk on the MFAP in the Matthew Flinders Gallery on Saturday 20 July at 10 am to which all are welcome. The MFAP exhibition will run until August 9.
---
Art Gallery News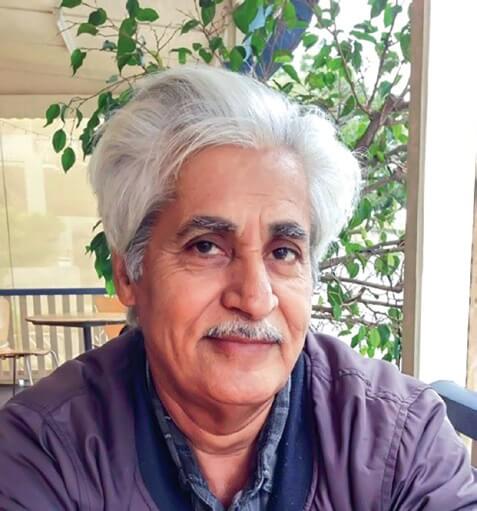 Join Master painter Pir Tareen in pastel portraiture workshop. Award-winning Pir Tareen spent four years studying his craft at the Academy of Fine Arts in Rome after winning a Masters Scholarship in 1976. During his time in Italy, Pir traveled extensively throughout Europe studying the Great Masters and working with sculptors. Now, this Master Portrait Artist is coming to the Arts Centre to conduct a Pastel Portraiture Workshop.
On Sunday 4 August, from 9.30 am to 3.30 pm participants will learn his specialised techniques of portrait painting from a photograph. A not-to-be-missed event, the workshop costs $70 for BICAS members and $80 for non-members. Book on 3408 9288. Don't forget to bring your favourite photo.