Tags: Surf Club. Bribie Island. Moreton Bay. Brisbane. Queensland
FUN FOR ALL THE FAMILY
Bribie Island Surf Club is located on the Eastern Side of the island and is the closest surf beach to Brisbane. Woorim beach is particularly well known for its well protected, safe, and very popular swimming environment. Like most other beaches in Queensland, Woorim can experience strong currents, inshore holes, and can be susceptible to blue bottle stings in strong north-easterly conditions.
Our advice is always to swim between the flags and always when patrolled. Bribie Island Surf Life Saving Club has a longstanding patrolling history at Woorim Beach that dates back to the 1920s. The club has a large and very successful junior activities section, we like to call these our future lifesavers, that range from the age of 6-13 years old. These juniors spend their weekends developing their confidence in the surf and on the sand. The senior side of the club is equally as successful and you will find them mastering their skills in the water, on the sand, and in competition.
When they aren't perfecting their surf safety skills, you will find them on the beach yearly from September to the very last weekend of April. Surf Life Saving is a relatively inexpensive sport to participate in. However, we rely heavily on funding from the government and the public to keep our flags up and flying. My role at the club is an active patrolling member. I do help as an IRB coach alongside Matthew Bull who is the senior main coach of our team.
I have been volunteering for 15 years now and I started my journey with Surf Life Saving in nippers. In that time, I have managed to gain 46 different nationally recognised awards that I am able to use within and outside of the club. These opportunities that lifesaving have given me have taken me to some pretty incredible places outside of the surf club. The sport I participate in mainly is IRB racing (inflatable rescue boat racing). These are the orange inflatable boats that you see on the beach.
The idea around the sport is to further perfect our rescue skills in often high-pressure situations. It allows us to race against other surf clubs wanting to also further perfect their skills. It puts us in a similar high-pressure situation to one that we would experience in a rescue. The equipment we use is the exact same equipment that you see us use on the beach. Just to give you an example of the cost of keeping this kind of equipment operational; a boat costs roughly $13,000, motor costs about $6000, $300 out of the box prop and a further $600 to fine tune them, $100+ for the fuel to run the boat for an entire weekend. So just to have one boat on the beach you are looking at an upfront cost of $20,000 and this money comes primarily from grants or donations to the surf club.
We have a lot of equipment that we need on the beach to be operational we use, radios, ATV's, 4wd's, signs, flags, boards, tubes, uniforms, and the use and upkeep of the amenities. As you can imagine, if a single boat costs $20,000 to be operational, trying to keep everything mentioned operational is no small or cheap feat. I guess what I am trying to say, is that you get back from lifesaving what you put into it. I have spent 15 years of my life standing on the water's edge voluntarily.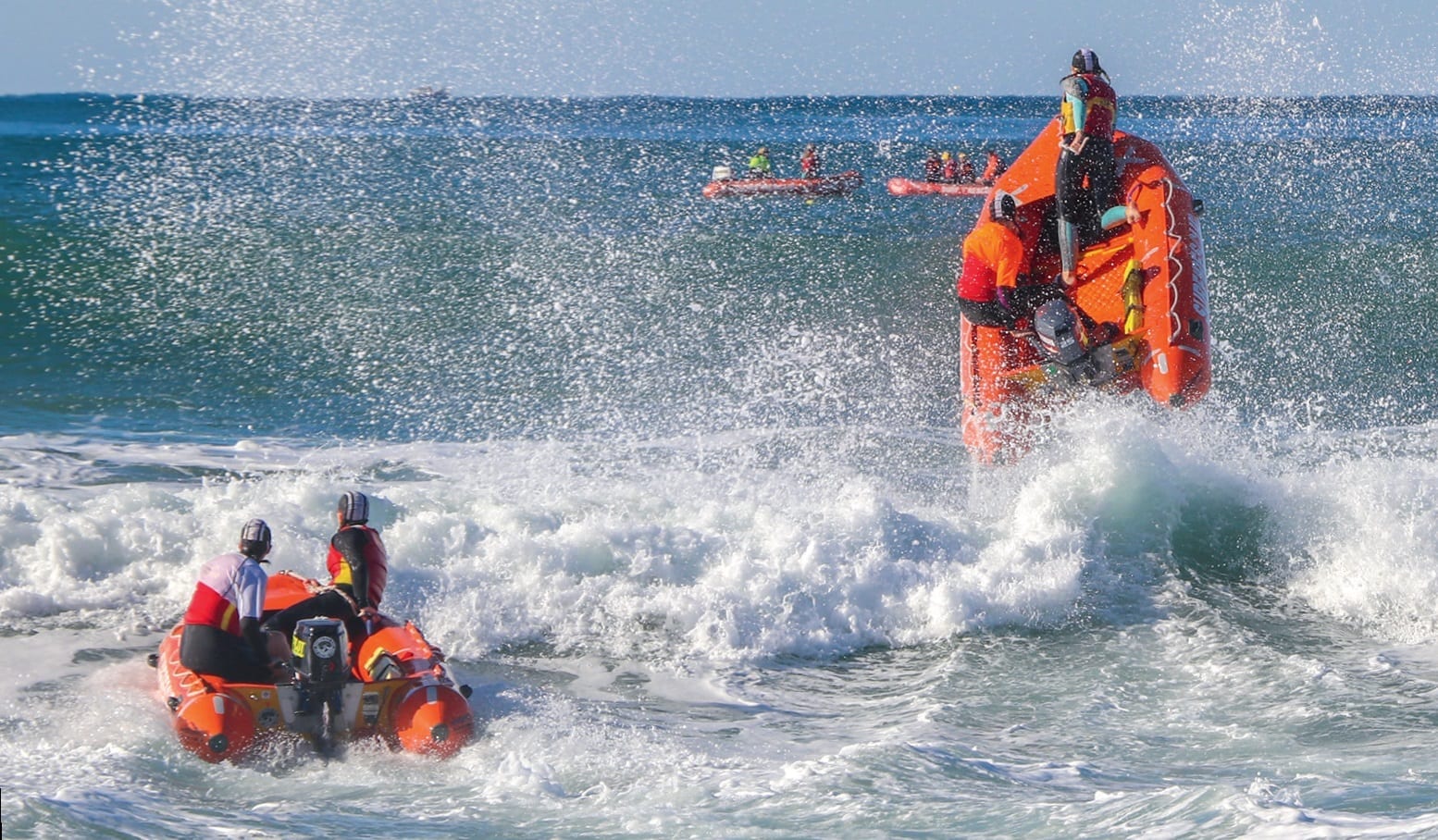 In that time, I have performed more rescues than I have fingers to count and prevented even more than that from happening. I've met people that I would now call family and I've got a place I can go to that I can call home. I have gained skills and awards that I am able to use to help people on and off the beach that most people only dream of gaining. I give up my weekends every year to either help keep the beaches safe or continuing to perfect my skills and there isn't a thing in the world that would change that. Why I love this sport so much is because it is so family orientated.
I race with my sister I drive the boat and she crews the boat. Mum comes down to watch and often helps out with the team managing. Not only do I get to race with her but I patrol with her too! It's kind of forced time together but I love it. You'll find many stories like this within our team. Our team manager, Greg Bulluss is a father to another one of our crewies Georgie Bulluss. Selene Wooton's mum will often stay with the team and will help cook and keep the team healthy.
Alexander Cybulski's mum Rhonda Cybulski and sister Nadia Cybulski both official at our carnivals and his dad George Cybulski helps to set up and pack up all of the carnivals. Then we have the rest of the team's parents that spend their entire day standing on the beach supporting us, It really is a family affair at our carnivals! To get involved you can contact the club by calling (07) 3408 1188 or email bribiesc@bigpond.com. For more information, you can visit our website www.bribieislandsurfclub.com.au or we've even set up a new Instagram page that can keep the public up to date on what we are doing its handle is @bribie_irb.