DR KIT PEDLER "THE IMPERFECT GAIAN"
"I have a fire in my belly – a force inside me I didn't think was possible." But when I meet DR KIT PEDLER in his quiet farm cottage near Faversham, Kent, in 1979, I realize that he is the most multi-faceted person I have ever met and that this fire in his belly is not only a possibility but the essence of the man.
Multi-faceted? Yes!
Qualified doctor and surgeon, degree in Pathology, Head of Anatomy and Electron Microscopy of London's University Institute of Opthalmology, scientist extraordinaire, author of many scientific papers, short stories, science fiction novels, scriptwriter, sculptor, painter, gadget inventor, creator of the CYBERMEN (DR. WHO'S grimmest warning about our technological perversion and energy crisis), co-writer of over 30 episodes of the two British TV series DOOMWATCH and DR WHO,cook, bread maker, radio and TV broadcaster on environmental affairs, husband of 31 years, father of 4 children and most of all now, "THE IMPERFECT GAIAN."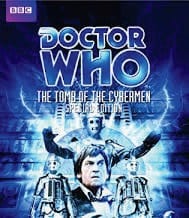 When Kit discusses his latest, factual book on the environment, THE QUEST FOR GAIA, I feel instinctively, that I have stepped over the crater of a dormant volcano, and by this intrusion have caused it to erupt into full force, engulfing me in its path. In fact Kit (he does not want to be addressed by any other name or title) does much more than that. The book, once read, affects me so much, that it changes my life and attitude towards our planet, turning me into a Gaian myself, so much so, that ever since, my properties including our home on Bribie, have been named GAIA.
My first GAIA in 1980 is in the Whitsundays, and when I let Kit know, he is "tickled pink!" But shortly afterward in 1981, Kit dies of a heart attack aged 53. What a waste of such a talented and warm, human being, having to depart his precious planet so young!
But back to our first meeting:
"THE QUEST FOR GAIA is really a distillation of all my sciences," confirms this tall, broad-shouldered, casual man of 52, as we relax in his country kitchen, with an evocative aroma of his freshly baking bread in the oven exuding throughout.
"For many years I have had very deep-seated feelings of what our species has done to the natural world. There are very few people moving in the direction I am going. But I have to go that way whatever happens. Absolutely whatever!" And Kit is having a hard time of it. Even still in the '70s often called, 'Dr. Doom,' scaremonger, bonkers and crackpot, oddball and ecology nut. "So now I devote myself full-time to doing something about it and give accurate and critical views on our dangerously poised society and the changes we all need to bring about. I think that is optimistic he continues. But Kit's thoughts go deeper than just our fight for survival.
"I have been carrying out some of the changes myself, on a very imperfect scale, because I am an average indulgent hedonist, loving good food, good wine, music, and my creature comforts. But you can have huge fun finding alternatives to modern technology, which is stimulating to the ingenuity. "I now love cooking and the use of herbs. I love making things and can make almost anything I need here and I have not been taught by anybody. I have done more research on food than I did on my second doctorate. I bake all our bread and love kneading the dough, and I remember my great joy when I saw the first bulbs lit from my wind generator."
Kit feels very seriously that we have poured all our human characteristics into the microchip. As people do more for themselves, they recognize their sense of independence and feel rewarded from seeing the result. And that's what Kit hates most, that with all our technology people have been de-skilled and are totally dependent on technology. "What makes you feel magnificent and superhuman to lie in a field? "What makes you feel rotten to lie on a bed of concrete? "There is something in your base-memory, your universal subconscious that tells you one is right and the other is wrong for humans."
"We can all play our part in preserving the life process on our planet for a more sustainable future, greater happiness and creativity. I am not an environmental moralist. I am not approving or disapproving. Nothing is perfect. I am not proposing a utopian life. "But for the first time in human history we are faced with an extra-human politician, which I have called GAIA, after the earth mother goddess of the Greeks – where Gaia is calling the tune. And I don't mean Gaia to be a fat old woman, sitting pregnant on a cloud in the sky! I mean the life process, the total life form of our planet."