Is organic the next big thing in wine production and what exactly does it mean? For a wine to claim it is grown organically it cannot have used any synthetic or artificial chemicals such as herbicides, pesticides, and fertilizers during the production of the grapes in the vineyard, and the vineyard should have been inspected by one of the two prominent organic certifying bodies in Australia who will issue a certificate to that effect.
Unfortunately, a lot of vineyards have been known to make loose organic claims and these claims cannot be backed up with the kind of credibility that comes from having a third party such as Australian Certified Organic audit the vineyard. It would make sense for whole regions to go completely organic and a region such as Margaret River would certainly benefit from such a move and winemaker Ben Gould at his organic winery Blind Corner thinks it is a feasible goal.
Ben started growing grapes organically in 2008 and released their first vintage in 2010, they now farm two vineyards organically and from the 2019 vintage will be fully certified organic. Despite the regions alternative lifestyle, which is very similar to Byron Bay, the region has been very slow to jump on the certified organic bandwagon. There are notable exceptions such as Cullen wines, one of the country's highest-profile biodynamic vineyards, being organic since 1998 and certified since 2003.
Cullen Wines was one of the pioneers of Margaret River with Kevin and Diana Cullen planting vines on one acre of land in 1966 after reading that Dr. John Gladstones believed the region had many of the characteristics of Bordeaux in France with the climate and soils or as we now say 'terroir'. With early plantings looking promising 17 acres were planted under the original name 'Willybrup Wines" the grapes being planted Cabernet Sauvignon, Gewurztraminer, and Riesling.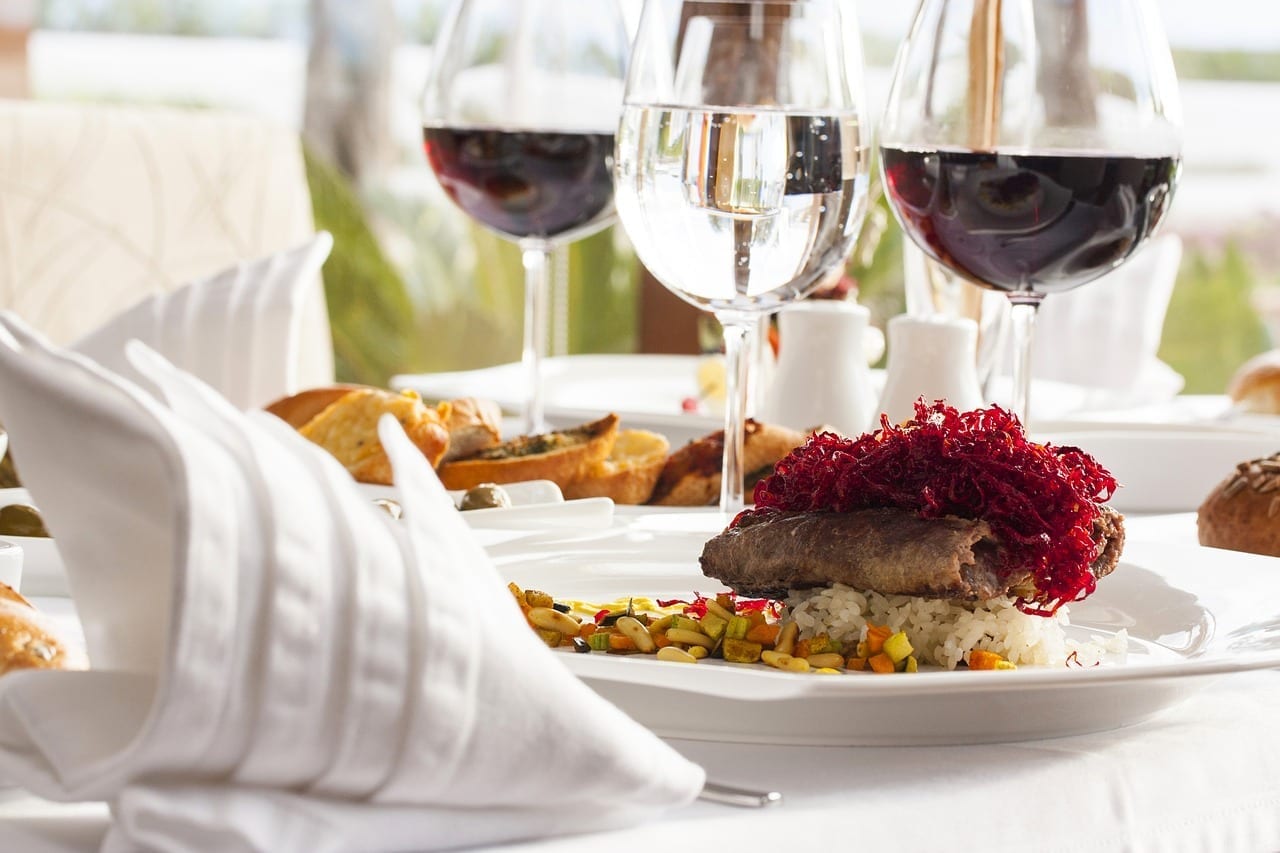 Cullen Wines are now made by daughter Vanya who learned her winemaking skills at the Roseworthy College and she is now the current managing director. She was named "Australian Winemaker of the Year" in 2000 from the Gourmet Traveller Wine Magazine and voted "Woman of the Year" by the U.K. magazine "The Drinks Business" in 2008 becoming the first Australian to receive it. The vineyard currently produces around 20,000 cases per year from Malbec, Petit Verdot, Pinot Noir, Semillon, Sauvignon Blanc, and Chardonnay as well as the original grape varieties and is considered one of Margaret River's finest makers of premium wines.
There are currently nine producers making the wines organically and have started the 'Margaret River Organic Wine Trail' with a brochure and web site featuring the certified vineyards which include a couple of other well-known vineyards Woodlands and Rosily Estate, also Voyager Estate is converting their 120 hectares to organic viticulture one block at a time and Vasse Felix has ambitious plans to certify all of their 323 hectares, and who knows Ben Gould's vision of all the Margaret River Region is totally organic may one day become a reality.
In an interesting move, Australia's most prestigious winemaker Penfolds are to make a range of wines in the Napa Valley in California and have sent a team of winemakers over complete with rootstocks and barrels. This is not the first time such a trial has been carried out for in 1989 Daryl Groom one of their senior red winemakers went there to learn more about Californian winemaking and help breathe life into "Geyser Peak", a wine operation Penfolds was involved with.
When the owners of Penfolds, Treasury Wine Estates, acquired the Diageo vineyards in 2015 it significantly increased the company's vineyard sites and winemaking facilities so it was decided to try and make wines with an Australian flair from the 2018 vintage, I would certainly expect a Cabernet Sauvignon and a Chardonnay but would not be surprised if a Shiraz was produced even though the Americans haven't really taken to this grape variety.
It is expected the first wines under the Penfolds label will be launched in 2022 and it is likely they will be flagship wines especially appealing to the high-end wine buyers of Australia and America but before then it could be possible to buy a Penfolds Champagne as they are looking to collaborate with The French to produce one, interesting times ahead.
The Napa Valley is a must see destination for anyone interested in wine, food and visiting San Francisco where it is possible to do a day trip, but to fully appreciate the region several days should put aside as it not only regarded highly for the quality wines produced there but also the number of fabulous restaurants, hotels and the excellent wine train that cuts through the valley. The valley includes the city of Napa at the southern end and the city of Helena at the northern end, there are over 900 wineries in the region and the volume of wines produced at each winery varies from around 200 cases up to a whopping 5 million annually.
The region boasts many chateaus some of which are owned by famous personalities such as Andretti Wines owned by Mario Andretti the famous racing car driver, Inglenook Winery owned by Francis Ford Coppola but look for Opus One, Berringer, and one of my favourites Stags Leap. When we visited the region it was to take the train and we certainly weren't disappointed, the train takes you on a thirty six mile round trip stopping at celebrated wineries and has a very romantic air about it as it comprises of early 20th century exquisitely and faithfully restored Pullman cars finished in Honduran mahogany paneling, brass fittings, etched glass partitions, and plush armchairs evoking the elegant glory days of luxury train travel.
After visiting a number of wineries, a four-course lunch is served before heading back to the station, a not to be missed experience. The Napa tends to make wines in styles based on Bordeaux and Tuscany as many of the owners and winemakers learned their winemaking skills in these regions and as a consequence, the grape varieties planted reflect these regions. Cabernet Sauvignon is the number one planted variety producing very big wines with lovely currant aromas, the next is Chardonnay made in a style reminiscent of the style Tyrell's in the Hunter Valley make with lovely buttery characters. Also planted are Sauvignon Blanc, Merlot, Pinot Noir, Petit Verdot, Cabernet Franc and the unusual Zinfandel which makes a great Californian Red.
We have several plantings here in Australia but the Napa has this market cornered so if California is on your vacation list add the Napa to it. In the good old days when Australian wines were named after well-known European regions and styles such as Moselle, Claret, Hock, and Burgundy we didn't really care what grape varieties were used as long as the public bought and enjoyed the wine. Lindeman's used to sell a wonderful red wine known as Hunter Valley Burgundy, this wine had character and longevity, I wouldn't be surprised if there were still some drinkable examples from the 1970s and 1980's still out there somewhere.
The problem was twofold, firstly, of course, there certainly isn't a region known as Burgundy in the Hunter Valley and the wine was made using Shiraz grapes and not Pinot Noir as in the real Burgundy wines of France, in fact, there was no similarity except it sounded good. In fact, it wasn't really until the 1990's that wineries in Australia started growing Pinot Noir seriously, in fact, it was said that if fifty vineyards produced a Pinot Noir there were fifty different styles of wine!
In Burgundy, the wines tend to be quite earthy but here we produced earthy styles and wines that had aromas of strawberry jam depending on the winemaker and region the grapes are grown. In our region the better styles of this wine tend to come from cooler climates such as Tasmania, The Mornington Peninsular, The Yarra Valley and there are some very good wines coming from New Zealand. Pinot Noir is also a main ingredient of Champagne which is a reason many of Tasmania's sparkling wines are up there with the best in the world especially from the Arras winery and winemaker Ed Carr.
Pinot Noirs worth trying in Australia include Wickham Road Yarra Valley, Greystone Waipara Valley, Matt Connell Rendition Central Otago, Yealands Estate Marlborough, Shark Point Mornington Peninsular, Devils Corner Margaret River, Yering Station Yarra Valley, and Stonier Mornington Peninsular.
Cheers, Philip Arlidge arlidge@bigpond.com.au
WINELANDER
A couple of anonymous quotes today…
"I've never owned a vineyard, but I'm pretty sure I've drank an entire one by now." "I drink wine because I don't like to keep things bottled up"