Tags: Wine. White. Red. Chardonnay. Reisling. Australian wines.
My friend Philip certainly leans to the left in life, it is rumoured he even has a Gough Whitlam tattoo on his right buttock but it is unlikely this will ever be proved. With this in mind, I doubt whether he is a regular reader of Des Houghton in the week-end Courier Mail with his political views but Houghton also writes a wine and food section in The Weekend Courier Mail which I enjoy reading.
Each week he reviews a selection of wines from various vineyards with a bit of a story on each then opposite is usually a photo with the price, often well out of the average wine drinkers range as in the case of this week when he reviewed The House of Arras sparkling wines from Tasmania the prices were $60 for the 2007 Rose, $250 for the 2007 Grand Vintage and $350 for the 2001 Blanc de Blanc. Having been in the situation to try to get reviews for wines that I represented in Western Australia the wines you want the reviewer to look at would have been delivered to the writer either to his office or their home address.
They don't pop into the local bottle shop and buy anything, the wine company hopes the reviewer will be suitably impressed to write an article as it could mean extra sales. Likewise, when the time of the year comes when the top 100 reds and whites are announced you will drop off your sample wines and will be confronted with cartons of wine from other wineries which all have to be tasted, it's a hard job but someone has to do it! I once picked up the number one pick with Richard Hamilton Burtons Vineyard Bush Vines Grenache from McLaren Vale and promptly sold hundreds of cases on the article in the paper.
Even better about ten years ago one of my agencies, Witchmount from Victoria, won a trophy at the Syrah du Monde tasting in France for the best Shiraz in the world, it was mentioned on the television, the radio and in the newspapers and I had just taken a delivery of nearly 400 cases in Western Australia, within days it had sold out and when you work on a commission basis it is like winning Lotto.
In the restaurant article Mr Houghton enquired of the Grand Crus Restaurant in The Fortitude Valley why they didn't have any Queensland wines on their wine list and the sommelier replied that they were all mediocre, which was a big mistake, it never pays to use words like this especially when the person you are speaking to is about to review your business. Although the quality of Queensland wines have certainly improved in recent times they still carry an image of wines being made in a State that is known for its climate rather than its winemaking prowess and if you are not familiar with The Granite Belt it is an image that is difficult to overcome and as in other regional winemaking areas overpriced.
Wines on a wine list are always marked up be at least three-fold or more which covers the cost of glass breakage, service, wages, rent etc. in fact I once read that one premium restaurant spending $17,000 replacing broken glass wear one year, so purchasing a local wine that would probably cost around $60 or more for a bottle of unknown wine would be a difficult decision for most diners to make which is why a lot of restaurants don't stock them.
Also most Queensland wineries do not have representation being relatively small and rely on cellar door sales and visitors to the Granite Belt region, apart from Sirromet Wines who have built a magnificent cellar door on Mt. Cotton Road Mt. Cotton and they have good coverage all over Queensland, if you are ever in the vicinity pay a visit to this winery which would match any in Australia. There has been a steady growth over recent years in organic wines, especially with more and more people suffering from various allergies. To qualify for organic certification a winery has to show that for at least three years they have followed a strict path of not using man-made fertilizers, sprays or some preservatives.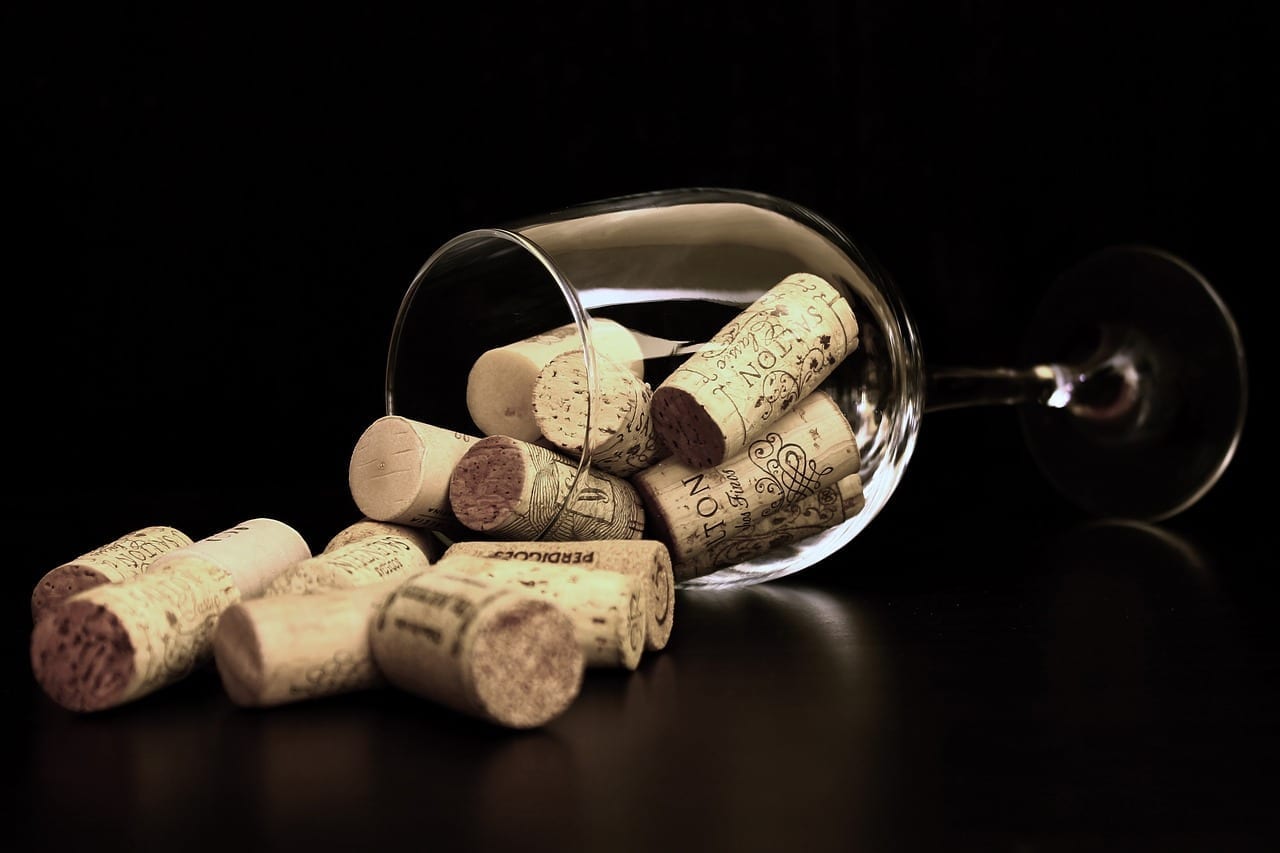 Although the market has risen by huge increases in recent years the starting base figure was very small and you still have to search out where the liquor outlet keep their range, basically making these wines means following practices that every winery used in times past before chemical companies became involved. A couple of the wineries that produce very good quality organic wines are Angove's the leading organic wine producer with their McLaren Vale selection and Temple Brewer, but many more are converting their winemaking operation which should improve the enjoyment of wine drinking to more consumers.
Preservative-free wines are different, there have been many attempts to market these wines over the years but it hasn't proved too successful as they don't develop well and have to be drunk pretty quickly and as many wine drinkers enjoy a bit of bottle age this doesn't work. It may surprise readers who only drink Australian wine that the biggest brand in the world currently is a label called Barefoot which is owned by E and J Gallo of America.
Sales last year globally were a staggering 22.5 million cases, Concha Y Toro came in number two with 16.5 million cases and Yellow Tail was the largest Australian brand at 11.5 million cases with Hardy's the next Australian brand at 9 million cases. As Summer approaches it's time to ditch Sauvignon Blanc and your perception of Rose wines, this style has grown in sales year upon year and the old memories of pink lolly water is a thing of the past. There is now a style to suit everyone, from sweeter style to bone dry and are a perfect accompaniment to most dishes and refreshingly cold out of the fridge.
Most red wine varieties can be used to make rose as it involves crushing the grapes and then just a modest time with the skins which will impart a pink hue to the wine. If you enjoy a dryer style try one of these Jacobs Creek, Turkey Flat (the largest selling wine) Jacobs Creek Le Petit, Deepwoods Harmony, Shingleback Red Knot, Woodstock Grenache and Angove's Nine Vines the prices will vary from around $6 to $20. For sweeter tooths the ever popular Mateus and Brown Brothers Moscato.
Cheers, Philip Arlidge arlidge@bigpond.com.au
From the lips of Benjamin Franklin Wine is constant proof that God loves us and likes to see us happy.
In 1771 John Wesley proclaimed Wine-is one of the noblest cordials in nature.
However Jonathan Swift was not so complimentary. Wine is the best liquor to wash glasses in!
Other Articles