Tags: Bribie Island car crash. Incident. News.
There's been a three-car crash on the Bribie Island bridge.  No details are known yet.  Expect 1 hour plus delays on Bribie Island road.  It appears a ute is involved and a sedan.
Ambulances, police and fire rescue are all on the scene.
UPDATE: There has been damage done to the bridge as a result of the accident.
More details can be found on The Bribie Islander Facebook page.
Bribie Island Alerts https://www.facebook.com/BribieAlert/posts/2155492791391179?hc_location=ufi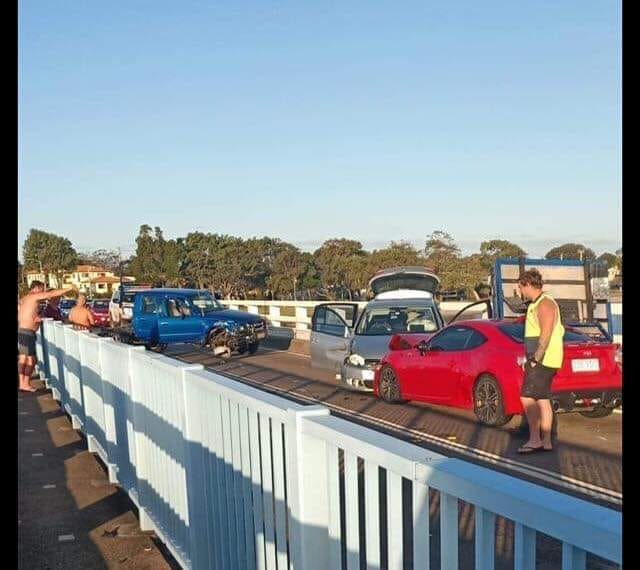 Post your images or pictures in the comments below