Football legend Sam Thaiday proved a popular hit with the crowd at Wright's Food Barn this morning.
There was a sea of maroon dressed Bribie Islanders to greet the big fella as he took on the role of ambassador for the "Your Local Fruit Shop" (YLFS) group.
Jackie Wust, the owner of the popular Wright's Fruit Barn, won the YLFS competition that saw Sam give up two hours of his time to promote the value of the local fruit and veggie shop.
Featured Image(above): Sam Thaiday and Jackie Wust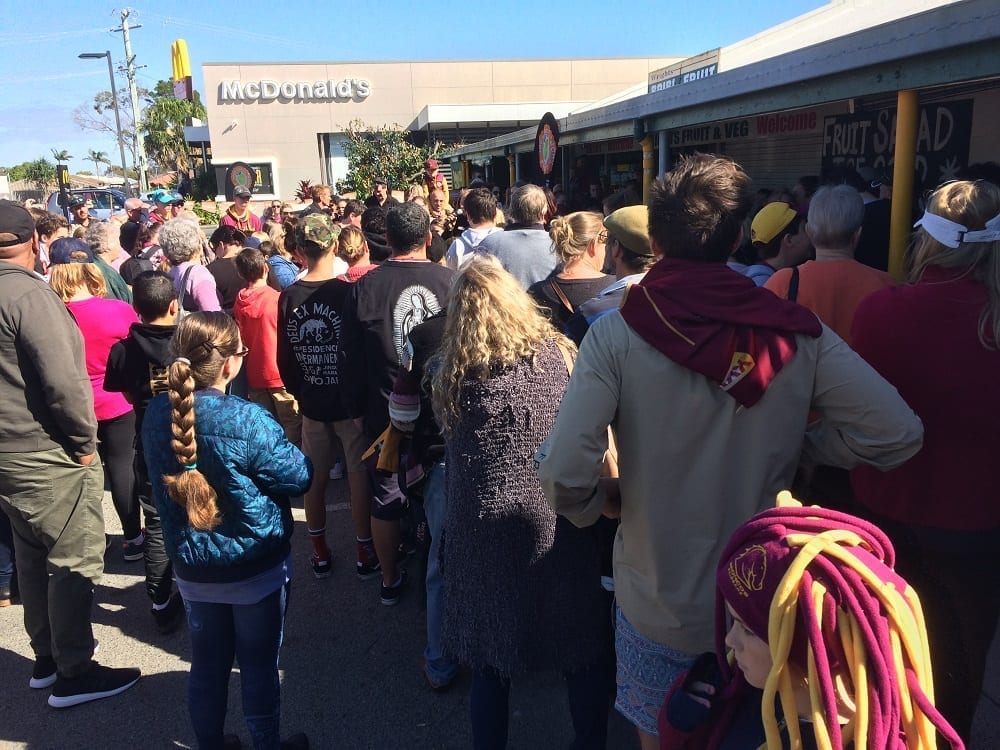 He told the packed crowd about the advantages that the local fruit shop has over multi-national supermarkets.
But mainly the day was about having a lot of fun with people enjoying seeing Sam oversee the cooking demo of his famous veggie burger, a mandarin fruit peeling competition, Sam look-a-like competition and having lots of selfies taken with adoring fans.
A great day that many Bribie Islanders enjoyed. Thanks Sam and Jackie!
Other Articles
https://thebribieislander.com.au/the-mini-bribie-islander-glossy-magazine-june-july-issue-18/