1961 Ferrari 250 GT California SWB Spider – $17.16 Million
This beautiful car probably looks a bit familiar to a few readers, and that's because a Ferrari 250 GT was the same car that was used in the '80s blockbuster, "Ferris Bueller's Day Off." "Only 55 of these cars were ever made, making it one of the most sought-after Ferraris on the market," says Shayrgo Bazari of CarSumo. The Ferrari 250 GT was built between 1953 and 1964, with many racing models built in between those years.
In 1959 Ferrari gave the 250 GT sharper handling and reduced its wheelbase to create the 250 GT California Spyder SWB. The car was showcased in Geneva in 1960. The revised Spyder also had disc brakes and a most powerful, 276-hp version of the 3-liter V12 engine of its predecessor. The car featured in "Ferris Bueller's Day Off" was a replica, fiberglass-bodied version of the 250 GT Spyder California. A 1961 SWB was sold by James Coburn to radio DJ Chris Evans for £5.5 million. Another '61 SWB, a barn find that was used in the film "Les Felins" with Jane Fonda, sold for $15.9 million in 2015. And finally, on March 11, 2016, at the Omni Amelia Island Plantation, a '61 SWB was auctioned off for $17.16 million.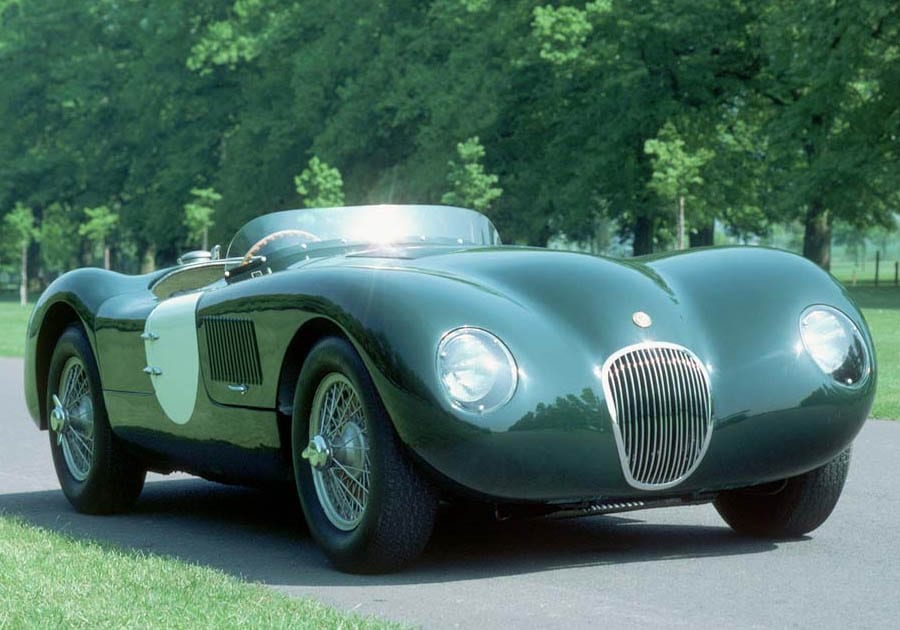 1953 Jaguar XK120-C – $13.2 Million
The Jaguar XK120-C, or the C-Type, was a racing sports car from Jaguar produced between 1951 and 1953. The car was built using a lightweight tubular frame and an aerodynamic body developed by Heynes, RJ Knight, and Malcolm Sayer. Only 53 of these cars were built, and 43 of them were sold to private owners, making it possibly the rarest Jaguar in the world. One thing is certain: When a '53 C-Type sold at an RM Auction in Italy in 2015 for $13.2 million, it became the most expensive Jaguar ever sold.
The road-version car ran on a 3.4-liter twin-cam straight-six engine that produced between 160 and 180 bhp, while the track-version had a 205 bhp tuned engine. The C-Type was very successful at racing, proven by its two wins at the Le Mans 24 Hours race, first in 1951, and then in 1953. They lost in 1952 because Jaguar was worried about the reported speed of the new Mercedes- Benz 300SLs, so they modified the aerodynamics to increase speed, but the rearrangement led to overheating from a vulnerable cooling system.
Bugatti Type 41 Royale Kellner Coupe – $9.7 Million
Before Bugatti was known for its high-end, high-priced supercars, they were known for their luxury vehicles. The Type 41, better known as the Royale, was a large luxury car built between 1927 and 1933. It weighs approximately 7,000 pounds (which is a lot) and used a 12.763-liter straight-eight engine (which is huge). For comparison, a modern Rolls-Royce Phantom is 20% shorter and 25% lighter than the Bugatti Type 41. In fact, Type 41 is one of the largest cars in the world—and unofficially, it's one of the most stylish.
Ettore Bugatti planned to build 25 of these cars and to sell them to royalty as "the most luxurious car ever," but you'll note that the cars were built during the Great Depression, so his timing was a bit off…
Not even European royalty was buying cars such as this during that time, so only three of the seven made were sold. The chassis alone cost $30,000 to build when it was first made. Today, six of the cars exist, and one of them was destroyed in a wreck. In 2001, Forbes reported the price-tag of this car at $10 million, though CarBuzz reported in 1987 that one had sold at auction for $9.7 million.
2008 Maybach Exelero 2008 Maybach Exelero – $8 Million
The Maybach Exelero is a one-off high-performance sports car made by the German manufacturer Maybach- Motorenbau GmbH, a subsidiary of DaimlerChrysler. The car was unveiled in 2005. It was powered by a twin-turbo V12 engine that produced 690 horsepower, a top speed of 218 mph, and a 0-62 mph acceleration time of 4.4 seconds.
The car was used in an episode of the long-running German show Cobra 11, which made it somewhat famous. According to Top Gear, the car was purchased by American rapper Birdman in 2011 for $8 million, though Motorvision tracked down the car and reported the previous sale was unfounded. They found that the car was owned by Mechatronik and located in Germany. Jay-Z also featured the car in his music video "Lost One," which gave the car a renewed high profile. Barazi of CarGurus has said, "The Exelero combines the first-class experience you'd expect from a limo with the performance characteristics of a high-end sports car." We don't know if all of that is true, but what we do know is that it sells for $8 million. Maybach has always been known for its high-end luxury cars, so this one was quite a deviation from their norm.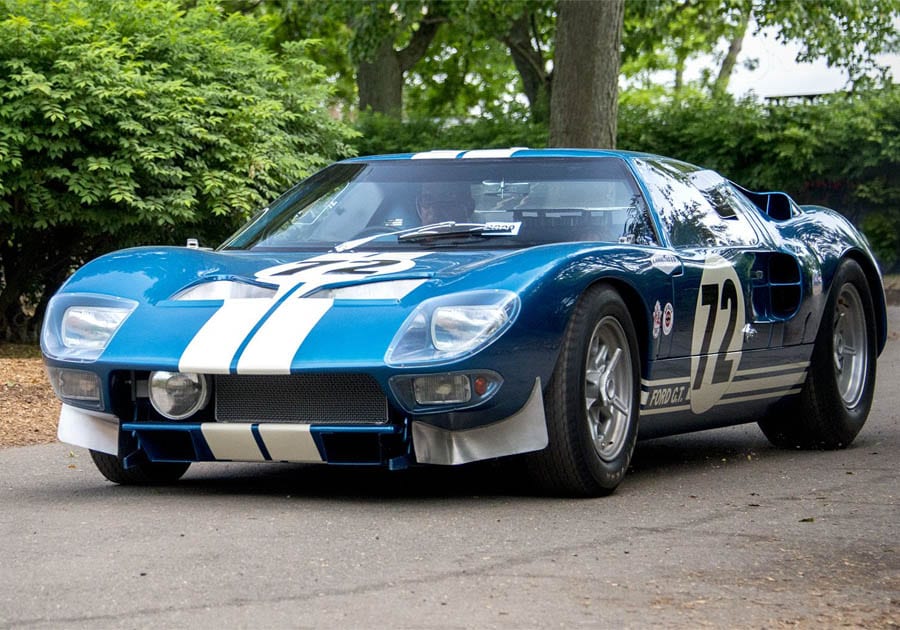 1964 Ford – $7 Million
The Ford GT40 is the original high-performance race car that was the precursor to the now-popular Ford GT supercar. The GT40 was based on the British Lola Mk6 and was powered by a series of American-made engines built solely for the car. The GT40 won the 24 Hours of Le Mans four consecutive times, from 1966 to 1969, and finished 1-2-3 in 1966. With Henry Ford II in attendance at Le Mans, the Mk II GT40 gave Ford the first Le Mans victory for an American manufacturer in 1966.
The car was produced to win long-distance races, primarily against Ferrari, who won Le Mans six times in a row from 1960 to 1965. As you can see, Ford succeeded in their one- sighted mission.
The car was named after its style, a Grand Tourer, and its overall height of 40 inches. Only 105 of these cars were produced between 1964 and 1969. They all ran on different sized V8 engines, including a 4.7-liter engine in the Mk I, a 7.0-liter FE engine in the MK II (the same engine that got them the 1-2-3 finish in 1966), a detuned, 306- hp 4.7-liter engine in Mk III, and the same engine in Mk IV as in Mk II. These cars are extremely rare and valuable these days, as a prototype GT40 was sold in 2014 for $7 million, according to AutoBlog.