Under blue skies and in what can only be described as absolutely perfect weather for golf, a field of seventy keen golfers took part in the 2018 Ladies Foursomes Championship at the Bribie Island Golf Course recently and Ladies Captain Lyn Ball told me that this had almost set a record. 'Unfortunately, four players withdrew due to ill health,' said Lyn. 'If they had not pulled out, it would have been a record field for the event,' she said. The Championship event, which was sponsored for the second time by Remax Advanced, was played over twenty-seven holes and very keenly contested by all.
Featured Image(above): Nett winners Lyn Ball and Kris Tomalin received their prizes from Remax's Cate Thomas and Stephen Nicholson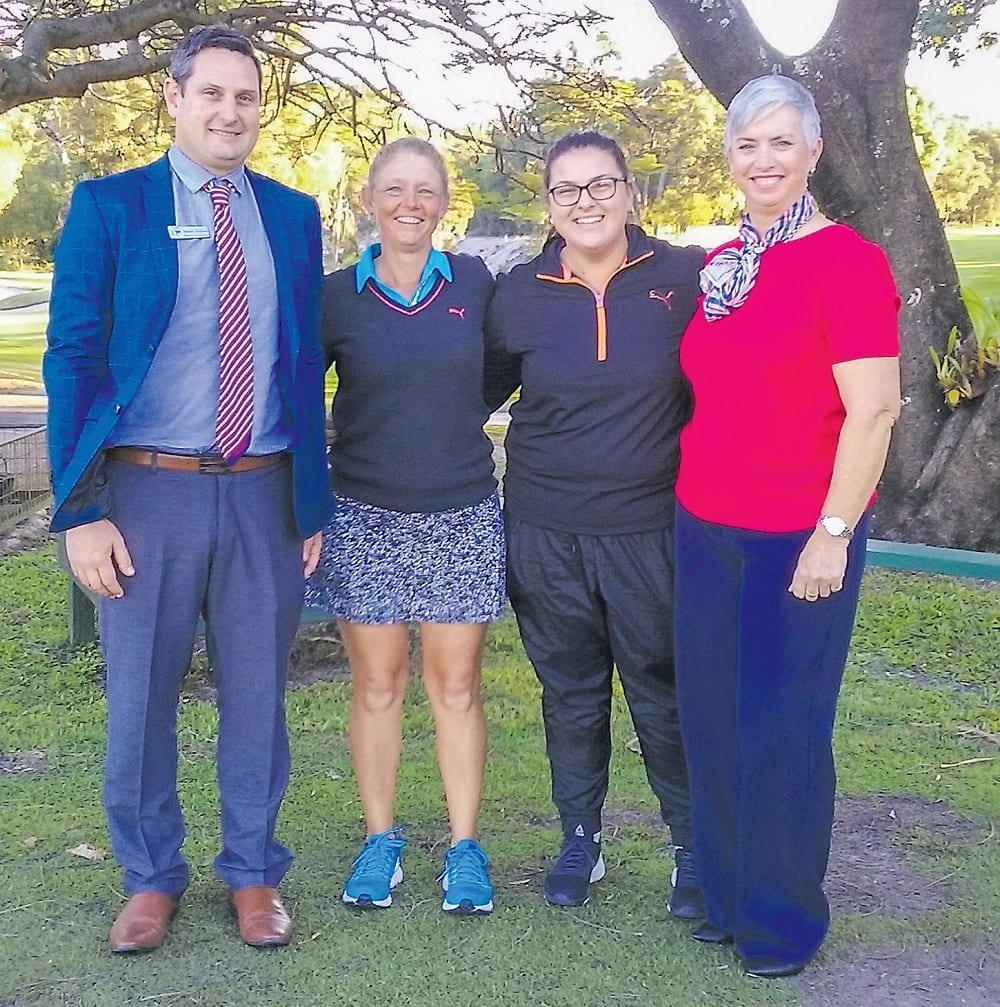 Foursomes Champions Di Benghamy and Jess Knight with Stephen Nicholson and Cate Thomas of Remax
This is a major day on the club's golfing calendar and as such is an Honour Board event. At the end of play, Di Benghamy and Jess Knight were announced as 2018 Ladies Foursomes Champions with Leanne Gwyther and Cheryl Loimaranta as runners-up. Nett winners were Lyn Ball and Kris Tomalin whilst Shirley Milligan and Nadia Aylott were nett runners-up. 'Not only would I like to say thank you to Victoria for her continued support of women's golf at the Bribie Island Golf Club, I also want to say a special thanks to Stephen Nicholson and Cate Thomas from Remax Advanced for taking the time out from their busy schedules to be here and present the prizes,' Lyn remarked.
She also pointed out that these events would not be possible without the generous support of sponsors and she urges club members to support all the businesses which support the club.
Other Articles
https://thebribieislander.com.au/bribie-island-tennis-club-anyone-game/