Tags: Funny pet pics. Images. Pictures.
THE MINI BRIBIE ISLANDER PET PICS
Featured Image(above): This months Winner goes to…I will sit nicely for my
photo!
Tom Cat's Dad(left) and Sampson(right)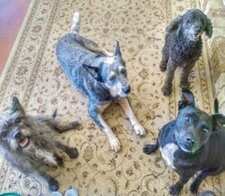 Sasha, Jack, point and diva
Mauri(left) and Jack enjoying his swim.(right)
Gorgeous Boy Ash! 20 Month Old Rescue Puppy Enjoying his forever home!
Other Articles
https://thebribieislander.com.au/taking-pets-on-overseas-holiday/
https://thebribieislander.com.au/funny-pet-photos/