Tags: Celebrities. Famous people. Actors. Princess Anne
MORE UNEXPECTED ROYAL MOMENTS Princess Anne
They were the uninhibited, casual London days of the 60's, when you bought public transport tickets for your dogs to take them on trains and buses. Your dogs could accompany you everywhere even in restaurants, stores and offices. And I took my dogs with me wherever I went.
Since the day I was born my favourite toys had always been fluffy dogs. But both growing up in Vienna and during my first marriage in Sydney, always living in small flats, did not allow me to have a dog. Once single again, moving to London and buying my first house dictated the immediate company of a dog. I fell in love with my new puppy even before I met him. I was having a drink in an extremely crowded English pub, with people literally pushing against each other, standing in front of the packed bar, when I was surprised to find an empty circular area right in the middle of it all.
And there he was, an Afghan Hound, spread out on all fours in spacious luxury, and fluffier than my childhood dreams. His owner introduced me to the breeder and the same week I owned this dog's identical brother and named him Ramo – an incredible creature who never learnt to walk or run. He simply floated through the air as though he were a bird. My most loved London shopping street was the famous Kings Road in Chelsea, which included my favourite shoe shop with a bizarre layout. As you walked into the boutique from street level the shoes were displayed in the normal fashion.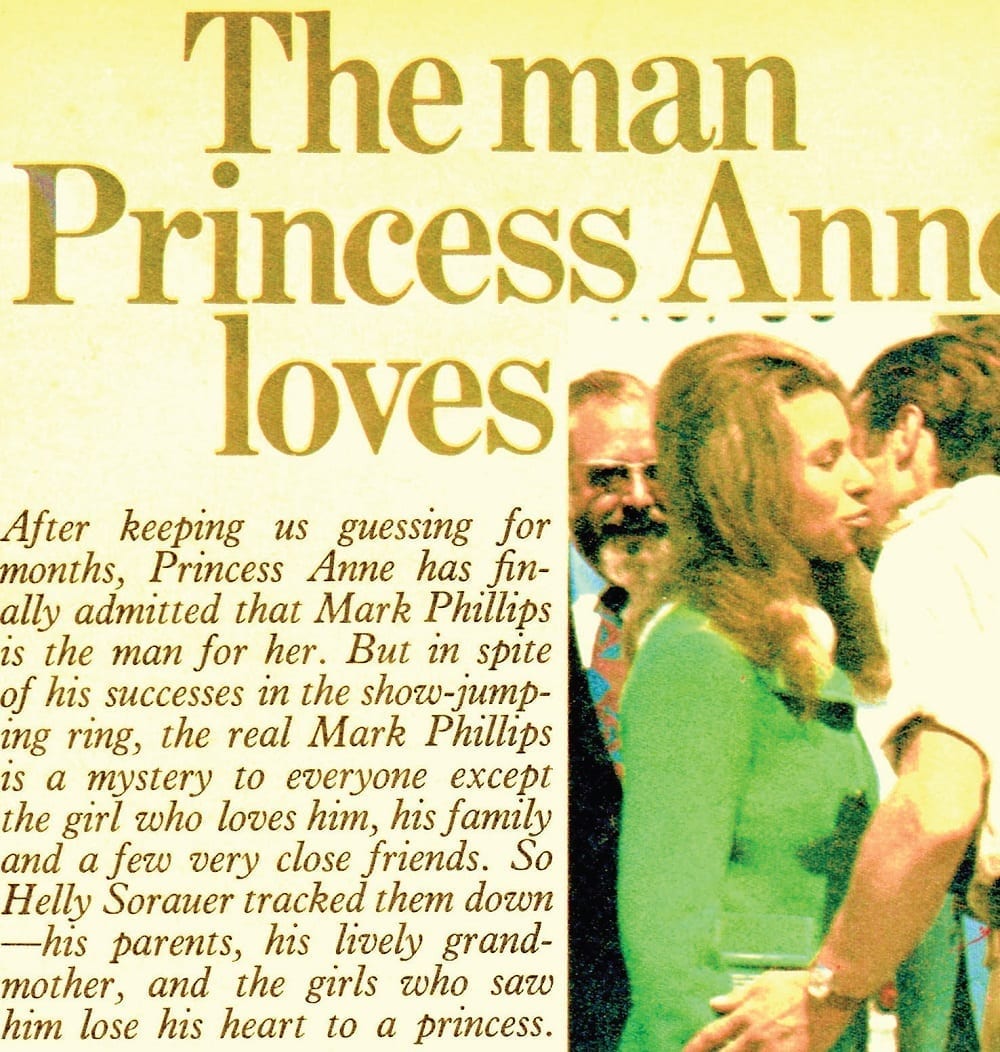 But halfway through the shop, and that you could not see from the street, a narrow, spiral staircase snaked itself steeply one floor further down. And that room was the spot with all the special shoes. Ramo, on a very long lead as he preceded me, literally floated down the spiral steps, and I heard a girl squealing with pleasure admiring and chatting to my dog. I did not take too much notice, as this was the usual reaction when strangers confronted this aesthetic looking hound. But as soon as I sat down on the seat opposite this teenager, I realized it was 19-year-old ANNE, THE PRINCESS ROYAL.
Dressed simply and neatly, her long fair hair tied with a band at the back of her neck, she looked like everybody else in the boutique. And I figured if she could chat up my dog, I too could speak to her. I bent across the seat and handed her my business card, asking if I could interview her one day.
As she perused my card, Princess Anne's security officer, who had been standing against the wall a couple of yards away, rushed across to us. But what surprised me was that he actually snatched the card aggressively out of the princess's hand, not mine. She looked at him strangely but said nothing. The officer returned to his wall. Princess Anne raised her eyebrows, shrugged her shoulders, smiled at me and said, "Well, I suppose you have to go through the regular channels!"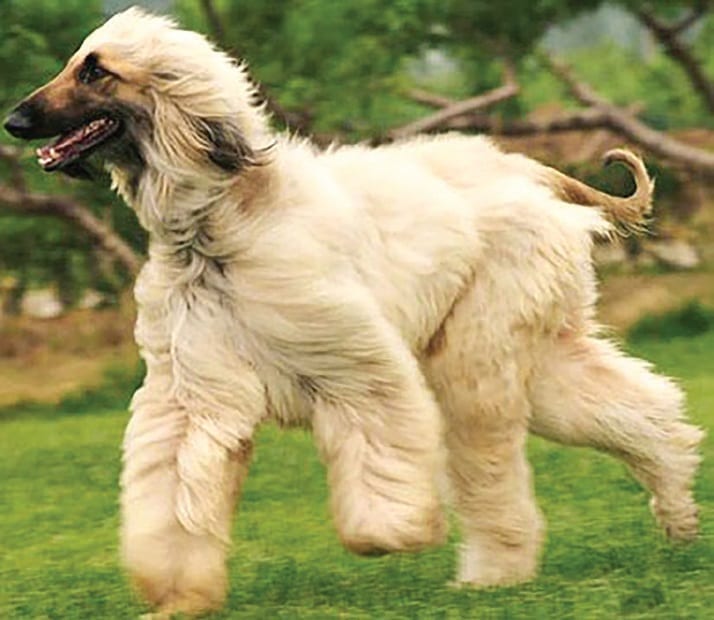 So I did – four years later. And it wasn't even my idea at that time. I was writing features for Woman Magazine, when Roland Weiss, the magazine's Feature Editor, who became my mentor and a true friend, suggested I research the complete background of Mark Phillips, as Roland was convinced that Mark and The Princess Royal would become engaged that year. I spent weeks at the Daily Express cuttings library finding dozens of contacts for Mark's family including his mother and grandmother, his friends, his ex-girlfriends, his teachers and even his headmaster.
I interviewed them all. The unexpected day when the official engagement was announced by Buckingham Palace, I was the only writer with a major feature ready for the presses. WOMAN MAGAZINE (as per the opening paragraph of the attached photograph) and some 27 other countries worldwide published my feature immediately. Just 5 days before the engagement was announced, I had invited Mark's Mum for a second luncheon interview. She declined, saying she already had a lunch appointment that day.
Did I smile when I discovered Mrs. Phillips forgot to mention that this lunch was with Her Majesty the Queen. And just like Her Majesty, Mrs Phillips carried her handbag over her arm in her village garden in the tiny hamlet of Gt. Somerford in Wiltshire, south-west of London, as she greeted her guests for a press engagement celebration party to which I too was sequestered.
Other Articles
https://thebribieislander.com.au/celebrities-david-niven/
https://thebribieislander.com.au/celebrities-and-famous-people-prince-charles/