Tags: Wine. Wineries Queensland. Riesling. Sauvignon Blanc. Chardonnay. Cabernet. Wine Tours
THE BRIBIE WINELANDER
Last month we dabbled in the politics of the liquor industry when the following notice arrived on my desk regarding The Northern Territory and their Attorney-General Natasha Fyles and her desire to show off her power in the territory.
The N.T. Government is bringing in a minimum floor price for alcoholic beverages at $1.30 per standard drink from July 1st. Her reasoning is "that it will not affect the price of beer but get rid of cheap wine as it costs less than a bottle of water, and that is just not acceptable" she quoted. She continued "a bottle of wine has on average around 7 alcohol units per bottle so its $1.30 per unit of alcohol.
That would put a bottle of wine around $9 or $10 per bottle, so you won't see that $4 or $5 bottle of wine" I wonder just who these power brokers are that decide what the public can and cannot drink and what they pay for the products when the companies that make them make a profit at that price.
The impact will also be felt on cask wine and a 2-litre cask which currently sells for about $10 will increase to around $27.30. The problem I see here is when one government moves down this track others follow and this is not why they are voted in. If the N.T. has a drinking problem in the territory the drinkers will just switch to beer because of the price and I would suggest that most drivers stopped for drink driving at present have probably been drinking beer not wine.
Instead of punishing people who enjoy wine but live on a pension why not just stop the problem drinkers, most of who probably are on welfare by giving them a welfare card instead of cash which should stop them from buying alcohol, and whilst she is at it perhaps she should investigate why bottled water in the N.T. is so expensive!
At the present time, wine is one of the most taxed items in your shopping basket, there is a 29% wine equalisation tax (W.E.T.) brought in when the wholesale sales tax was abolished and the breweries and spirit companies shouted foul as wine prices would have tumbled.
Add to this a 10% G.S.T. which effectively adds 41% tax to the price of every bottle of wine and now throw in a minimum floor price and you can see that wine is being very unfairly targeted, especially as many wines under $10 are judged to be of a quality that can win gold medals at wine shows, as happened recently with a wine from Aldi selling for around $7.00 There is a good reason why the price of wine differs from budget wines to premium wines even though the variety in the bottle is the same.
Most of the cheaper wines sold come from the larger wineries which can produce their wines with far fewer overheads than the smaller wineries. For example, a winery in The Riverland or Riverina regions of Australia have many thousands of acres under vines and many of these vines have been producing grapes for many years so unlike other beverages wine just continues to evolve from these grapes every year.
Picking of the grapes is usually by machine collecting many tons of grapes during the day or night, whereas premium grapes are picked by hand adding to the cost and in some cases from vines over 100 years old that produce far less juice than younger vines. The fermentation process is in stainless steel tanks and instead of using barrels oak chips are added to red wines and some white wines to add complexity.
Premium wines spend some time in open fermenters under the canopy of their skins for added colour, then with red wines and Chardonnay up to a couple of years in wooden barrels which are replaced every few years and become flower planters. These barrels usually come from France and cost thousands of dollars each which adds to the cost of the finished wine.
There is also a cost difference with the bottle and label, cheaper wines use a standard bottle and the labels are printed in the thousands, whereas premium wines are often in heavier, taller bottles, and the cost of smaller run labels is far more expensive. Lastly, the distribution of wines can be huge with cheaper wines moved by the pallet and expensive wines by the carton and you can see where costs per bottle can add up.
Here's something novel, there are wineries around Australia starting to produce Natural wine! Wine has been made and drunk for thousands of years, predating even Roman times and I would think the first person to induce alcohol into the grape picked the grape as a beverage, forgot to drink the beverage which after a few weeks fermented and after tasting the new beverage noticed the alcoholic difference, especially the following morning!
Back before wine was mass produced wine was made by crushing the grapes and leaving them until the natural yeasts floating around in the air got together with the sugars in the grapes, add a bit of sunshine and the grape juice starts to ferment into alcohol producing a cloudy alcoholic drink which differed in taste and smell depending what variety was used. When we were in South Africa a few years ago a winemaker I met commented that some of the local workers would squeeze the grapes into a plastic bag, bury it in the warm soil and after a few weeks enjoy the resultant alcoholic liquid via a straw through the top!
Today after the grapes are crushed the perfect yeast for that particular variety is added along with vitamins, enzymes, tannins and then sulphites which prolong the life of the product and reduce the effect of oxidisation, and then they are filtered with a variety of agents to produce the perfect product.
Natural wines mostly use organically farmed grapes which are transformed into wine without adding or removing anything, the production uses no additives, preservatives or filtration, resulting in a unique cloudy wine with a taste that is very different to what you are used to in your favourite bottle shop tipple.
There are no rules and regulations involved to adhere to and the definition is open to personal interpretation. These aren't wines you will find in your local store yet but it was only a few years ago organic wines were hard to come by, and they are expected to increase in sales from .05% to 5% of the market over the next 5 years so keep your eyes open for something new.
Finally a thank to anyone who takes the time out to read these articles, I am sure someone out there does, I enjoy writing them because it makes me read articles that come to hand and keep my interest in a subject that has had a great bearing on my life for many years. Although I am not the biggest fan of Sauvignon Blanc I have tried a couple this month that were outstanding value having been sold by both BWS and Liquorland at half price. I am not referring to their own label such as Wahu, Koa Cove, and Five Sounds but recognised brands such as Ned, Rapaura Springs and Cape Campbell.
If you see these wines and want a big step up in quality choose them instead and I think there must be a glut of wine over the pond if they are discounting like this. There are some great wines coming out of Western Australia at the moment, look out for Harewood Estate 2017 Riesling, Hay Shed Hill Margaret River 2017 Sauvignon Blanc, Windows Estate 2016 Margaret River Chardonnay.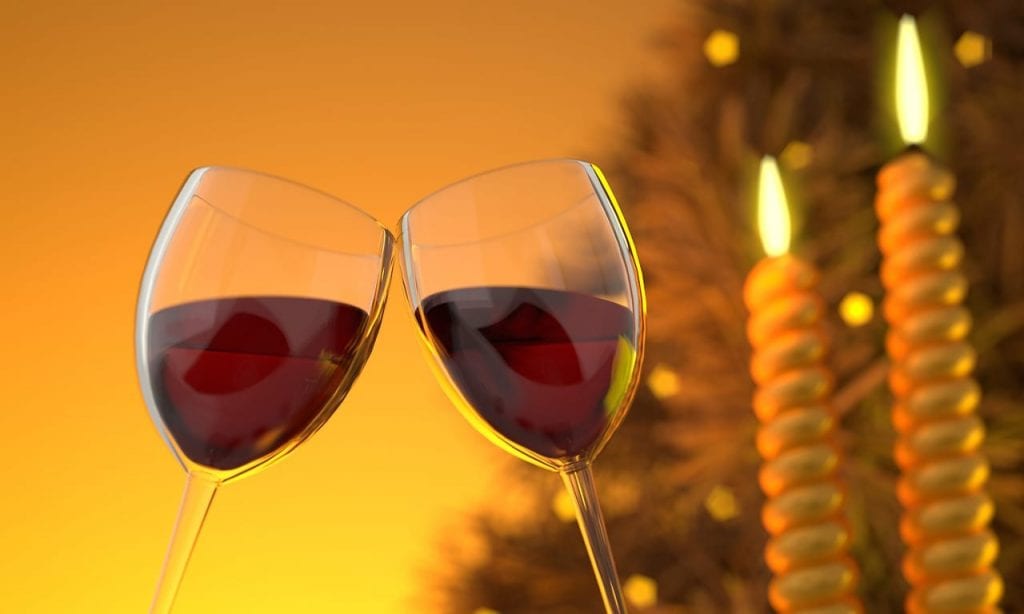 For red wine drinkers Alkoomi 2016 Frankland River Black Label Cabernet Sauvignon, and Watershed Premium Senses Margaret River Cabernet Merlot. For something, a little different try Angove Family Winemakers Alternatus McLaren Vale Fiano. In April at the Pacific Harbour Golf Resort, the Beefsteak and Burgundy Club shall look at a range of Italian Wines for a change and Chef Dwayne has produced an Italian themed menu to match.
Should you be interested in joining us on Thursday 19th April please send your details to [email protected] and I will forward them to our secretary Ellen or contact Ella on 3410 4001. Cheers, Philip Arlidge [email protected]
Anon. (I should have written this) Wine improves with age, the older I get the better it tastes! Napoleon Bonaparte was an avid Champagne drinker, "In victory, you deserve Champagne. In defeat you need it."
Other articles
https://thebribieislander.com.au/wine-makes-merrier/
https://thebribieislander.com.au/local-musician-sings-at-local-hotel/