Tags: Wine. Cabernet Sauvignon. Sauvignon Blanc. Pinot Grigio. Chateau d'Yquem. Pinot Gris
THE BRIBIE WINELANDER
For many years wines produced in Australia carried the names of traditional European styles, which given the influence of immigrants arriving from Germany and Italy isn't surprising. Names such as Hermitage, Claret, Moselle, Hock, Champagne, Port and Burgundy adorned our labels.
In the 1990's though, we reached an agreement with the European Union that these would be taken off and we replaced them generally with the grape varieties that went to produce that wine.
In Australia, a wine that has up to 85% of a certain variety doesn't have to disclose the other varieties in the remaining 15%. It used to be said that Grange at one time had nine or more different varieties but as Shiraz was the main variety it was known as Grange Hermitage.
Although as a nation we enjoy Shiraz more than other red grape varieties, we also are capable of producing very good Cabernet Sauvignon, especially from Coonawarra in South Australia and Margaret River in The West.
The Cabernet Sauvignon wines of Coonawarra often have very strong blackcurrant and mint aromas and come from a very small patch of red earth known as Terra Rossa which is some 20 km in length and 2 km wide.
In this region, Cabernet Sauvignon grapes represent 58% of all the varieties grown and history shows the first plantings in the region were in 1890 with the first vintage being 1895 by John Riddoch, whose name is remembered on one of Wynns premium reds. Other well-known vineyards include Zema Estate, Leconfield, Parkers, Balnaves, and Hollicks. Also, several of the larger wine companies have vineyards in the area and one of my favourites is The St. Hugo from Orlando which is consistently a great example of Coonawarra Cabernet at it's best.
This month the varieties we are looking at are Sauvignon Blanc, Pinot Grigio, and Cabernet Sauvignon and I shall make a couple of suggestions for wines to adorn your Christmas table.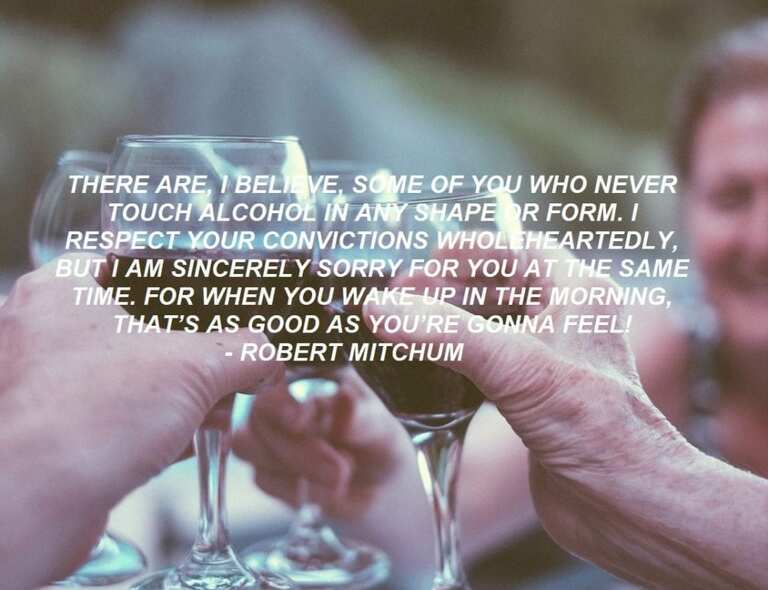 SAUVIGNON BLANC.
In our region, New Zealand has certainly claimed this market for themselves with their distinct zingy acidic style. With aromas of passion fruit, gooseberries or capsicum, the wines are perfect for drinking on their own or can be matched with white seafood or any shellfish. Also try with goats cheese, turkey and most white meat.
In France over 70,00 acres are devoted to this variety and the wines are often matured in oak barrels, giving them a totally different character sometimes known as Fume Blanc. The variety is not only used for making dry wines. In Bordeaux, they blend the variety with Semillon to produce one of the worlds great dessert wines, Chateau d'Yquem. One of the best I have tried recently is actually an Australian wine from Wicks Estate in Victoria.
PINOT GRIGIO
Fairly new to the Australian market, this wine is also known as Pinot Gris and is a grape variety some are predicting will be as successful as Sauvignon Blanc. The styles can be different varying from acidic and racy to luscious, it is up to the consumer to decide which style they prefer.
As with Sauvignon Blanc, the wine is better matched with white fish, shellfish, and white meat.
CABERNET SAUVIGNON
I just love a great Cabernet and they go so well with any red meat or mature cheese, especially at a barbecue. Often blended with Merlot to produce a softer style of wine. If you want to enjoy a red on a warm summers day just pop it into the fridge for twenty minutes or so to get the temperature down to around 16 or 17 degrees when the wine will be at the perfect temperature to enjoy.
---
SUGGESTIONS FOR THE CHRISTMAS LUNCH OR DINNER:
CHRISTMAS ON A BUDGET (AROUND $10.00):
SPARKLING WINE:
WHITE WINES:
Jacobs Creek Chardonnay
Jacobs Creek Riesling
Evans and Tate Sauvignon Blanc
Yalumba Y Pinot Grigio
Banrock Station Moscato (sweeter style)
RED WINES:
Wyndham Estate Shiraz
Hanwood Estate Cabernet Sauvignon
De Bortoli Cabernet Merlot
Rawsons Retreat Merlot
ROSE:
FORTIFIED:
A BIGGER BUDGET CHRISTMAS:
SPARKLING WINE:
Billecart-Salmon Brut Reserve Champagne
WHITE WINES:
Penfolds Bin 311 Chardonnay
Kilikanoon Morts Block Riesling
Cloudy Bay Sauvignon Blanc
McWilliams Elizabeth Semillion
Pizzini Pinot Grigio
RED WINES:
Penfolds RWT Shiraz
St. Hugo Cabernet Sauvignon
Felton Road Pinot Noir
Cullen Dianna Madeline Cabernet Merlot ROSE:
Turkey Flat Rose
FORTIFIED:
Campbells Rutherglen Classic Muscat
Penfolds Father 10 Y.O. Tawny.  Also, remember that we have a unique sparkling wine in Australia that suits Christmas down to the ground and that is the sparkling Shiraz.
Here are a few suggestions.
Seppelt Original Sparkling Shiraz
The Black Chook Sparkling Shiraz
Peter Rumball Sparkling Shiraz
Morris Sparkling Shiraz Durif
---
Remember any questions contact me on [email protected] Cheers!
Other Articles
https://thebribieislander.com.au/brief-history-wine/