Tags: Bribie Island. Tourist Destination Queensland
LOVE FOR BRIBIE. AN INSIDER'S STORY.
Bribie Island has been my home for the past 21 years (with the exception of a recent two year break and moving to Roma for work commitments).
One of the first things that I noticed upon my arrival all that time ago was the hello's and good mornings I received when I went for a walk along the waterfront. I hadn't experienced that before in Melbourne.
The people here seemed to have more time and took a genuine interest in each other. Nothing has changed in all that time — go for a walk anytime of the day and I bet you find the same. I'm always meeting new people from all walks of life and continually with the same carefree and relaxed attitude.
Yes, it can be a sleepy little hollow if you choose to live quietly but the clubs, restaurants, cafes and little shops on the Island have everything you desire too. Each one of them offers something unique; some have bands playing, pokies, bingo, bowls or just simply a beautiful view. It's always nice to take time out of the kitchen and have a meal away from home. It's always been well known that if the foods not good you won't last long on Bribie, and that's what keeps a high standard all round.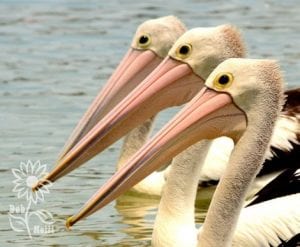 Did I mention the fresh Fish n Chips? There's another great thing about Bribie. Bribie has proved to be a wonderful place to raise my children. When they were little they would often ride to the skate park or along the waterfront to their mates' houses. I would always tell them that no matter where they went on Bribie, if you find yourselves in trouble, you will always find someone that knows us close by and handy.
The same went for: If you are doing something wrong, there would always be someone to tell us about that too. Thankfully they are good boys and no-one ever dobbed. Our kids had a wonderful Island playground to grow up in, fishing, crabbing, boating and playing on the beaches. I still believe it's a great place to teach young children about nature and the simple things in life.
I always feel so fortunate to live in such a beautiful part of the world, not just the clean waters and gorgeous sunsets, but, the people have an inner beauty, something that I haven't found anywhere else.
As a photographer, I couldn't wish for a more picturesque setting. I've taken hundreds of photos from inland tracks to all the beaches, I've never tired of the view, from anywhere you look there is always something interesting going on.
Bribie has become our treasured home, a safe landing place far from the hustle of the city. Every time I see those Glasshouse Mountains and cross that bridge, I breathe a little sigh of relief, Ahhh Bribie, home again.
Other Articles
https://thebribieislander.com.au/local-events-medieval-festival/
https://thebribieislander.com.au/history-bribie-island-fascinating-history-historical-society/