Tags: Weather. Bribie Island. Moreton Bay. Brisbane. Caboolture
South East Queensland is in for some thunderstorms and showers at first starting from later this afternoon, and building into some rain periods with possible heavy falls this evening and running through tonight and early hours of tomorrow morning.
Showers and thunderstorms will rebuild tomorrow(Saturday).  Some thunderstorms could be severe, with possible hail, strong winds, and flash flooding.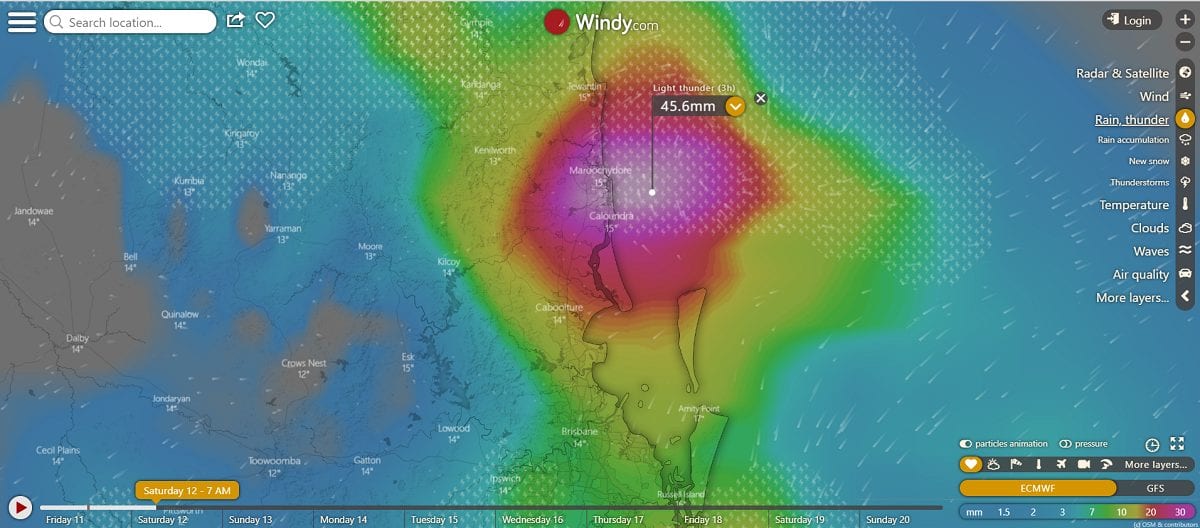 Live weather videos and weather forecasts are available from Higgins Storm Chasing on Facebook
Weather Updates:
Weather Radar: http://www.bom.gov.au/products/IDR663.loop.shtml#skip