Welcome to another beach report from Michael and Rick at Gateway Discovery Tours. After the good amount of rain we had, the inland track is firm however if everyone drives in the same tracks they get deeper, and the underlying water comes up and the track then turns to mud.
The beach traffic will start to drop off now, after the Australia Day long weekend. The track from 8th Avenue car park is still soft in the usual places, so just be careful as you enter the beach as there is a drop-off.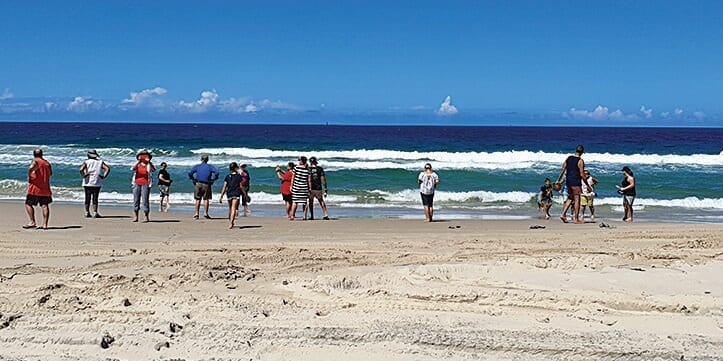 It is important coming off the beach as we often see 4×4's hit the drop off ridge, pushing sand into the bottom of their radiator which damages it, requiring towing. Remember to check the tides before you leave on your trip up the beach, don't drive in the soft sand above the high watermark.
As you travel the inland track, take some time to stop and take in the beautiful wetlands that are now teaming with wildlife, the water lilies are out in flower and some fantastic photography awaits.
Remember if you get stuck, call Best Bribie Tow Company for help, they respond quickly, are reliably priced and not charging you a fortune. Now go enjoy our special part of the world!!!!
Other Articles