If you want to see the colour drain from a winemaker's face just mention the word Phylloxera, this is an aphid-like root louse that destroys grapevines and devastated over 70% of Europe's vineyards, notably France, towards the end of the 19th century. It was introduced to Europe by botanists in Victorian England who collected specimens of American vines in the 1850s.
Phylloxera is native to North America where the native grape varieties are partially resistant, by contrast, the European wine grape varieties were very susceptible to the louse and the vineyards in Britain then Europe was devastated almost wiping out nearly two-thirds of all of the European vineyards or around 6 million acres of vines. In France one of the desperate measures by grape growers was to bury a live toad under each vine to draw out the 'poison', this sounds familiar, doesn't it! The industry in Europe started again when resistant rootstock was brought from America and grafted onto the existing vines but it still rears its ugly head from time to time.
Here in Australia Phylloxera first appeared in Geelong in 1877, then New South Wales in 1884, and Queensland in 1910 destroying vineyards and devastating the industry. South Australia, Western Australia, and Tasmania had banned the movement of vine material and remained disease-free and this banning of the movement of cuttings and other materials remains in force today which is why some of the vines in South Australia are claimed to be amongst the oldest wine producing vines in the world.
Phylloxera infestation cannot be successfully cured and replanting is the only option and is very expensive. In 2017 Vinehealth Australia calculated the cost at $60,000 per hectare, the pest has not been entirely eradicated and there are several areas such as The Yarra Valley have been declared a Phylloxera infested Zone and great care has to be taken in these regions when growing grapes. Talking of Queensland it is not commonly known that after planting vines in Farm Cove New South Wales Captain Arthur Phillips chose the Granite Belt region as the second area to be planted with grape vines in 1820 preceding Victoria and South Australia by more than 15 years.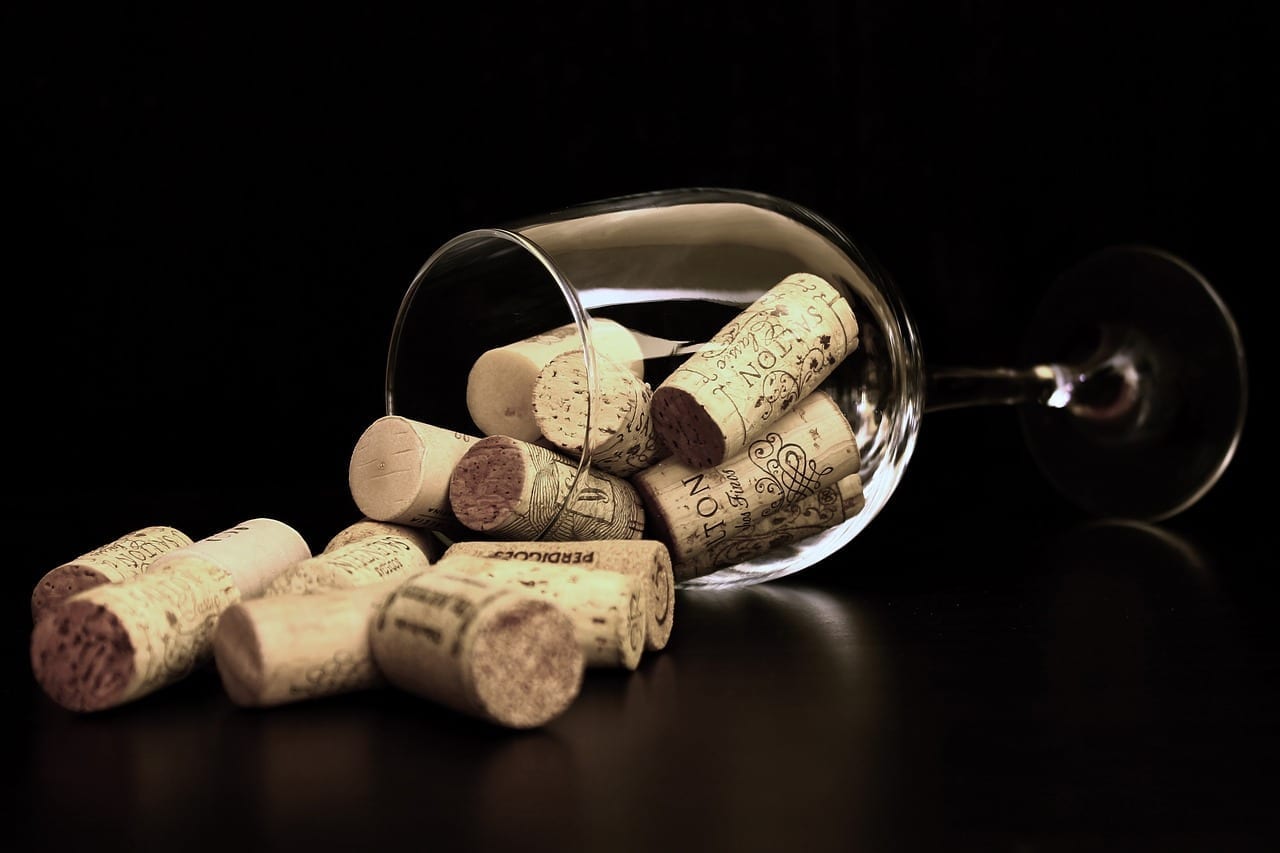 One of the problems which hold the region back is a large number of small wineries in the area without proper representation at the retail level and who survive by promoting their products at cellar door and mail order, which was a similar case in Western Australia some forty years ago, until the larger wineries became popular and then tourism took off, the rest they say is history and Margaret River now boasts some of the finest wineries in Australia and is responsible for over 30% of Australia's premium wine production whilst accounting for only around 10% of the country's total wine production.
Queensland's oldest working vineyard is Ballandean Estate Wines which has been in the Cardillo and Puglisi family for more than 80 years and they have high hopes for this year's vintage despite climate challenges throwing up a warmer and drier season, but the region was still cooler than other wine growing areas around the country. The Granite Belt also excels in alternative styles and while it produces mainstream varieties such as Shiraz, Cabernet Sauvignon, and Chardonnay it is also growing Fiano, Vermentino, Chenin Blanc, Savagnin, Barbera, Graciano, Durif, Nebbiolo, and Tannant.
Being at an altitude of over 750 metres the climate in Ballandean is both cool and continental which accounts for the successful growth of many European grape varieties. For the last thirteen years, there has been a competition which recognises the talents of young winemakers and known as 'The Young Gun" of wine. Andrew Scott of La Petit Mort Winery secured the first ever final 12 places for Queensland and he will compete for the title 'Young Gun of the Year' which will be held in Adelaide on June 3rd.
La Petit Mort is a part of The Bent Road Wine Family in Ballandean and specialises in producing small batch experimental wines with minimal winemaking intervention and is bottled without filtering or fining as was the case in the distant past, allowing Scott's winemaking talents to shine through. Due to the difficulties of the growing conditions around the country this year the grape crush in January is expected to be around 5% down which is quite significant given that the annual crush is around $4.4 billion dollars, Ballandean Estate is expecting a reduction of 30% but the quality looks like it could be amazing, however decisions will have to be made where the wines are going to go.
This week we tried a couple of wines from Liquorland, a Devil's Lair Fifth Leg 2017 Cabernet Sauvignon, Shiraz, Merlot which at $10 instead of $18 was excellent drinking. Dan Murphy had the floor special Barwang Shiraz 2017 $15 for two bottles, which is half price, on the members' card or available if you purchased 6 bottles of anything else, again outstanding value from The McWilliams Wine Company. Cheers, Philip Arlidge arlidge@bigpond.com.au