Tags: Fishing spots and tide times. Bribie Island. Moreton Bay. Brisbane. Redcliffe. Deception Bay
Well, I have to say the fishing and crabbing over the last two weeks have been terrible. The winds, rain and large high tides have been making the passage fishing a little difficult. The only fishing to be had was up in the canals, creeks and a little along the surfside.
Red Beach has not faired very well with the weather and high tides making it hard to do any fishing off the beach. The mud crabs are rearing their heads in Ningi Creek, Toorbul and Donnybrook so grab yourself some mullet heads for a good feed.
Some good size Flathead and one of our anglers grabbing himself a 50cm caught in the Banksia Canals, you can also snag a few at the Avon Wrecks, Ningi Creek and Gallaghers, mullet fillets being the best bait. On the run in tide, you will catch a few good size Bream at Bellara, White Patch, Bongaree and Turners Camp, bait to use is Live Blood Worms and Prawns. The gutters on the surfside are seeing lots of Whiting, the bait that they are biting on Live Blood Worms and Preserved Beach Worms at Red Beach, Bongaree, Avon Wrecks and Surfside 1st and 3rd Lagoon.
We have also seen a lot of dart being caught surfside 1st, 2nd,3rd and 4th lagoon, the best bait to use is pippies. We have been seeing a few Mackerel showing up at The Bird Cage and over at Cape Moreton. Dew have been caught off the Bribie Bridge using squid. Snapper are loving the Pilchards and cuttlefish you can find some good sized ones at The Ripples, Sandstone Point, The passage at Bellara and at Cape Moreton.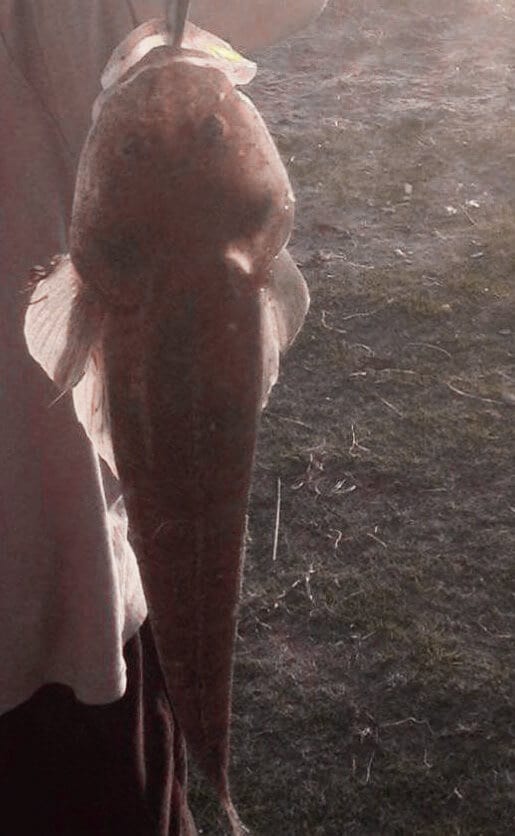 Flathead
If you have a boat a great place to go and get a feed of Sand Crabs is at Lime Pocket they are also getting lots of large prawns. Gallaghers is also seeing some good size fish being caught this is accessible by boat and also 4WD but you must have a permit to venture up there. Mission Point is another great place accessible by boat only has great fishing and camping grounds. Just remember to pick up all your bait from Gateway Bribie Adventures and ask for Nev and he will be happy to fill you in on what bait is best.
And remember to bring your fish in for weigh in and photo to go into the draw to win your next lot of bait to the value of $20 free.
Tide Times